Elmhurst is helping energy efficiency installers to understand the changes that have been introduced to the ECO scheme, as well as their new obligations.
ECO3 and ECO4
TrustMark currently oversees the technical monitoring of the Energy Company Obligation (ECO) scheme. This means that all ECO funded work will need to be delivered by TrustMark registered businesses who are required to comply with new PAS standards for whole house retrofit.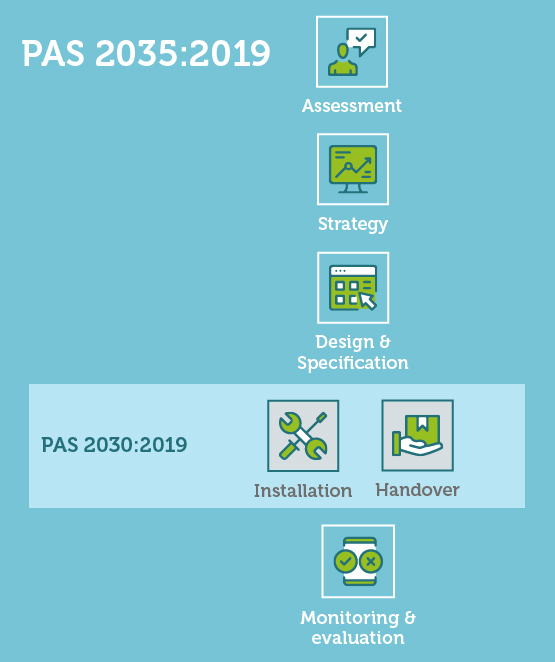 What are these new PAS Standards?
PAS 2035:2019 is an 'umbrella standard/framework' which outlines the requirements for a home to achieve its energy efficiency potential. This is achieved through whole house retrofit which accounts for the home, environment, occupancy and the householders' improvement objectives. This avoids any issues with installation measures being considered in isolation (this has been found to inadvertently harm the building's overall energy efficiency).
PAS 2030, which is the specification for the installation of energy efficiency measures, was updated following the introduction of PAS 2035. It is now locked together with PAS 2035 as part of the whole house retrofit process. Where PAS 2035 provides assessment, identification and planning of energy efficiency measures, PAS 2030 covers the installation, commissioning and handover of these measures.
How to get involved
Getting involved with ECO4 and PAS 2035 is easier than you may think with only 2 steps for installers to consider.
Step 1
Update your PAS 2030 certification
The first step that installers will need to take is to update their PAS 2030 certification from PAS 2030:2017 to PAS 2030:2019 with a TrustMark registered PAS 2030 Certification Body. This will be required for work relating to ECO, SHDF and Sustainable Warmth. More information is available on the TrustMark website:
MORE INFORMATION >
Step 2
Once an installer has updated their PAS 2030 certification they will then have two options available to them:
Option 1: Do it yourself
You can undertake training and accreditation in Retrofit Assessment or Retrofit Coordination in order to effectively manage the retrofit process.
The Retrofit Assessor is required at the start of each ECO project they carry out the assessment that is required to inform the decision-making about what measures should be installed.
The Retrofit Coordinator plays an important role in overseeing the end-to-end delivery of all retrofit projects for ECO4.
GET STARTED >
Option 2: Work with external retrofit professionals
Elmhurst has the largest membership of TrustMark Approved Retrofit Assessors and Coordinators, which Installers can work with.
SEARCH >