Elmhurst's Retrofit Assessor training presents an exciting opportunity for qualified Domestic Energy Assessors (DEAs) to step into the whole house retrofit sector. This course has been designed to upskill DEAs so that they can deliver Retrofit Assessments in accordance with PAS 2035. 
✅ Expand your existing EPC services
✅ Create new opportunities in the domestic retrofit sector
✅ Develop new specialist skills
✅ Engage with retrofit projects nationwide
✅ Support the drive towards net zero
Not a DEA? no problem, we offer Domestic Energy Assessor qualification training which you can attend online or in the classroom
Retrofit Assessor Training (Online)
Enjoy Retrofit Assessor training at a time and place to suit you, with Elmhurst's online pre recorded training option.
Only £330 + VAT
GO TO COURSE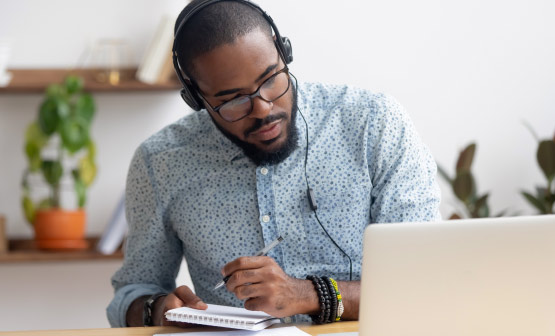 Retrofit Assessor Training (Classroom)
This 2 day classroom based course is perfect for those who prefer a more interactive style of learning, in a distraction-free environment.
GO TO COURSE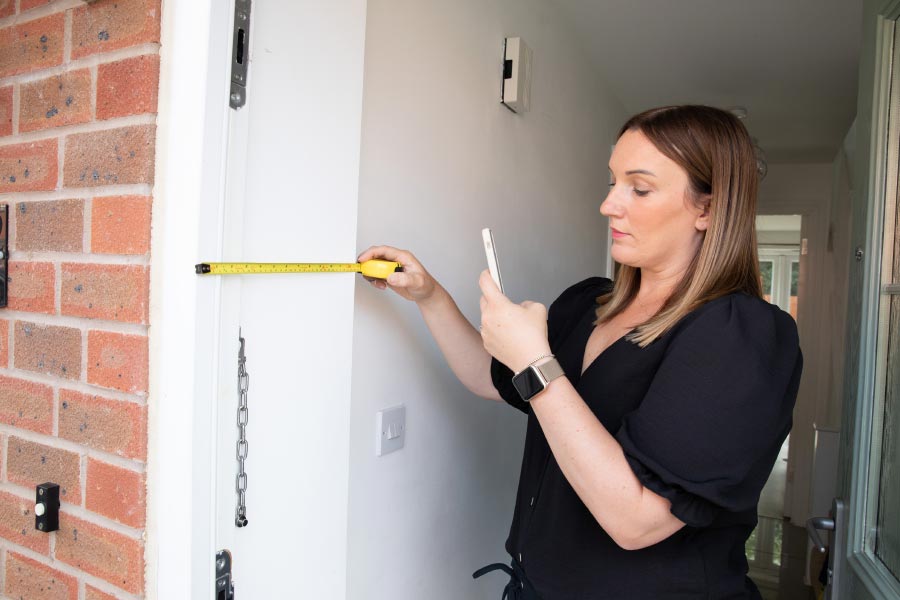 What do Retrofit Assessors do?
DEAs already have extensive experience when it comes to undertaking property assessments, which makes them ideally placed to become a Retrofit Assessor.
Domestic properties, which require energy retrofit work, will first need to be assessed by a Retrofit Assessor. These assessors play a key role in whole house retrofit projects as they collect important property data/information, which Retrofit Coordinators will need in order to develop a retrofit plan.
A retrofit assessment is a non-intrusive on-site assessment, which includes the following:
an RdSAP assessment
a detailed floor plan
a condition report which is a room by room assessment which details the overall condition of windows, walls and services
an occupancy assessment, which involves speaking directly with the home owner to determine how they use the property, and what their fuel bills are
A retrofit assessment will typically take longer to complete in comparison to your standard energy assessment (mainly due to the increase in information required).
Moreover, Retrofit Assessors will likely be working closely with a Retrofit Coordinator who is essentially the project manager for any whole house retrofit project delivered in accordance with PAS 2035.
Retrofitting is the act of fitting new systems designed for high energy efficiency and low energy consumption, to buildings previously built without them.
The reason for doing this is simple. A more efficient building will be cheaper to run, and will have a lower impact on the environment.
PAS 2035:2019 is the overarching British standard for Retrofitting dwellings for improved energy efficiency.
Put simply, it provides specification and guidance for the retrofit of domestic buildings, and details best practice guidance for domestic retrofit projects.
What makes PAS 2035 different, is the approach to the retrofit process which is considered to be 'whole house' or 'whole building' retrofit.  This approach considers the home, environment, occupancy and the householders' improvement objectives when determining the most suitable measures to install. It also eliminates the issue of retrofit work being considered in isolation which can unintentionally damage the overall building performance.
PAS 2035 introduces a number of professional roles which are required for whole house retrofit projects.
These include the Retrofit Assessor, Retrofit Coordinator, Retrofit Designer, Retrofit Installer and Retrofit Evaluator.
The Retrofit Coordinator plays a key role in the process as they will act as project manager, and will oversee the end-to-end delivery of retrofit projects.
These roles do not need to be fulfilled by separate individuals; and in some cases, one individual can fulfil all of the roles requires for PAS 2035 compliant retrofit projects.
Whole House Retrofit is relatively new industry, however, with PAS 2035 being adopted by more and more domestic energy efficiency programmes, opportunities are increasing.
ECO

The Energy Company Obligation (ECO) currently mandates compliance with PAS 2035. This means that a Retrofit Assessor will be required for retrofit projects funded by ECO.
ECO4 will aim to deliver energy efficiency improvements to approximately 450,000 homes.
Retrofit Assessors can find opportunities here by linking in with Retrofit Coordinators, energy providers and ECO installers.
Social Housing
Social housing providers continue to receive government funding to improve the energy efficiency of their worst performing homes.
Competitions such as the the Social Housing Decarbonisation Fund (SHDF) and The Sustainable Warmth Competition have awarded millions to Local Authorities, and each one requires retrofit projects to be delivered in accordance with PAS 2035.
Retrofit Assessors can explore opportunities here by linking in with Retrofit Coordinators, and Local Authorities.
Depending on the training option you select (online or face-to-face), Retrofit Assessor training can be completed in as little as 1 to 2 days.
Upon successful completion of an open book test and test case you will be able to join a TrustMark Approved Retrofit Assessor scheme.
PAS 2035 is governed by TrustMark, which is the new quality mark for the sector. Those who wish to deliver retrofit assessments in accordance with PAS 2035 will need to be a member of a TrustMark-approved scheme.
Members of an approved scheme (such as Elmhurst's) can lodge information to the TrustMark Data Warehouse, and will have the skills and knowledge to demonstrate best practice standards and trading practices within the retrofit supply chain.
Why choose Elmhurst for Retrofit Assessor Training?
Quality lies at the heart of what we do, and it all starts with the training that we offer. We strive to equip individuals with the skills and knowledge required to deliver quality energy assessment services. Since 1993 we have trained thousands of individuals and have evolved our courses to reflect the changing landscape of training delivery and energy assessment.
✔️ Leave feeling confident– leave feeling confident that you can put theory into practice
✔️ Learn at your own pace– our courses cater for those completely new and familiar with energy assessment
✔️ An engaging learning experience– Our trainers have the practical experience and know how to deliver a truly engaging learning experience
✔️ Support beyond the training– As the UK's largest government approved energy assessor scheme, we can provide technical support to you, not only during your training, but also long after you've completed it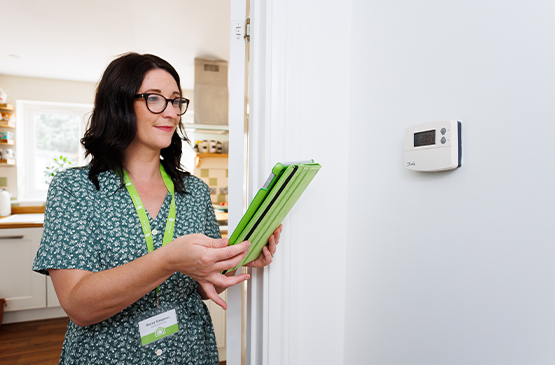 Become a Member with Elmhurst
Once qualified as a Retrofit Assessor, you will be eligible to join Elmhurst's TrustMark Approved scheme.
If you are looking for a Retrofit Assessor scheme which offers competitive submission fees, market leading retrofit software, professional technical support, opportunities to enhance your skills, as well as the tools to build a competitive business, then Elmhurst Energy is the accreditation scheme for you.
FIND OUT MORE