Produce full SAP calculations and new build Energy Performance Certificates (EPCs) with ease, using the industry's most intuitive SAP calculation tool.
Did you know that over half the industry use Elmhurst's Design SAP for their new build energy calculations?
More On Construction Domestic Energy Assessors (OCDEAs), Architects, Housing Developers, Building Control Officers and construction professionals use Design SAP than all the other options combined.
Through our continued development and innovation, users can easily assess and measure the energy performance of new residential buildings for small and large developments. The software is also fully BRE tested and government approved so that you can measure compliance against the latest building regulations/standards in England, Wales, Scotland and Northern Ireland.

Why use Elmhurst's Design SAP?
Elmhurst continues to develop and improve Design SAP to ensure it remains efficient and practical for all users. Regardless of whether you are working on a single property or large housing development with hundreds of properties, Design SAP will streamline your assessment and reporting process, saving you valuable time.
✅ Calculate energy performance and submit assessment reports, before and after construction
✅ Lodge new build Energy Performance Certificates (EPCs)
✅ Personalise reports with company logos and details
✅ 'Batch' processing facilities which includes automatic calculation of linear lengths for thermal bridging junctions
✅ Update multiple properties at once
✅ Block compliance reporting when dealing with multiple properties
✅ Reference section covering software, technical and regulatory information for all regions
✅ Option to import survey information from other Elmhurst SAP or U-Value calculations
✅ Access Elmhurst's comprehensive U-Value Calculator (Premium licence only)
Please note: Some of the features listed above are not currently included within Design SAP 10. These will be added in due course.
Software Fees
Basic Licence (1 yr):
£175 + VAT*

Premium Licence (1 yr):
£195 + VAT*

Educational Licence:
Get in touch**
*This fee is charged annually, and is applicable to Elmhurst accredited members. Those not accredited with Elmhurst will be charged £250 + VAT (Basic) and £295 + VAT (premium) per year. **If you need information about Design SAP educational licences, please email: info@elmhurstenergy.co.uk
Order Design SAP 10
The latest iteration of Design SAP is fully online, giving you ultimate flexibility when it comes to completing your assessments.
✅ No local installation required
✅ Access your work from anywhere
✅ Secure data storage
✅ Seamless software updates
✅ Receive to next level support – our teams can now remotely access your work
What is this software approved for?
This version of Design SAP can be used for any new build homes which require compliance with Approved Document L 2021 in England, Approved Document L 2022 in Wales or Section 6 2022 in Scotland.
ORDER SOFTWARE >
REQUEST 14 DAY TRIAL >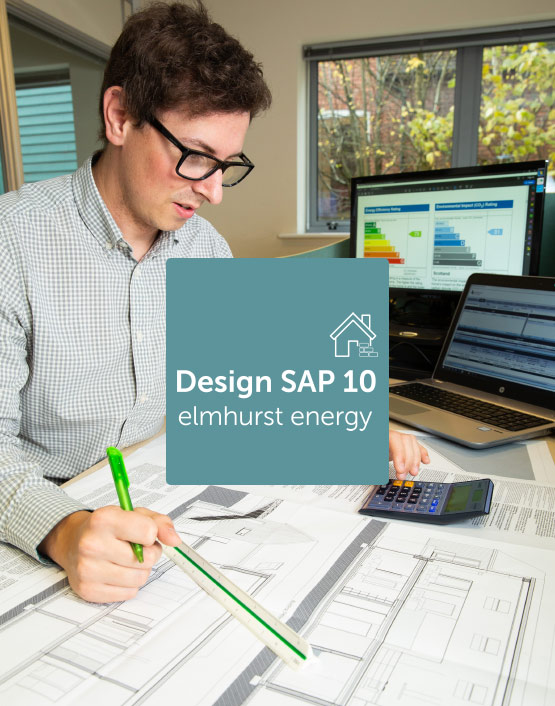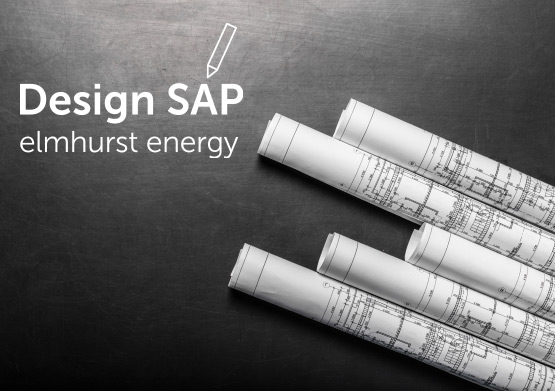 Order Design SAP 2012
This desktop application, is available to users who want to deliver new build energy calculations for any homes in England, Wales and Scotland which require compliance with previous building regulations.
ORDER SOFTWARE >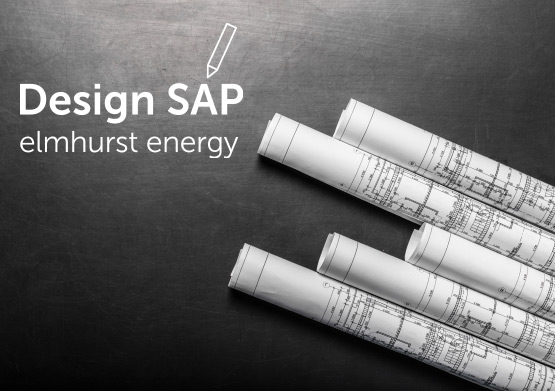 Order Design SAP 2009
The desktop application is available to users who want to deliver new build energy calculations in accordance with building regulations in Northern Ireland.
ORDER SOFTWARE >
SAP is the government's national calculation methodology for the energy efficiency assessment of newly constructed (new build) dwellings.
Building Regulations/Standards stipulate that SAP calculations are required before any construction work can begin on a property (Design Stage), and also following construction, before a property is marketed for sale or let (As Built Stage).
England, Wales, Scotland and Northern Ireland all have different regulations and standards which apply to their new buildings.
Elmhurst continues to support different versions of Design SAP to ensure that users can complete SAP Calculations for different UK regions. As regulations are updated regionally, it is anticipated that most SAP Calculations will be completed using a single version of Design SAP.