Identify areas of high heat loss as a trained Thermography Inspector. Thermography is an exciting area of building performance assessment where thermal imaging is used to identify areas of high heat loss.
With thermal imaging you can provide visual evidence to your clients and demonstrate areas of concern or further investigation.
✅ Demonstrate errors/problems with installation using infrared thermal imaging
✅ Commonly used for dispute resolution
✅ Offer alongside your existing assessment services
✅ Ideal for airtightness testers and ventilation inspectors to show air leakage in retrofit work
Why carry out Thermal Imaging Reports?
Anyone can pick up a thermal imaging camera but few know how to use one correctly! Our 1- day online course covers all the essential skills needed to confidently use a thermal imaging camera and capture high quality images for use in professional reports.
Play a critical role in dispute resolution
Dispute resolution accounts for a large part of the market for thermal imaging. With the government committing to building 300,000 houses per year by the mid-2020s, there's no shortage of work from homeowners and builders alike, disputing the energy performance of new build homes.
Verify U-Values 
The performance gap between actual performance and design intent has long-plagued the industry. Thermal Imaging can be used to verify U-Values and demonstrate the actual performance of a property. It's useful for demonstrating the thermal performance of products to clients, such as insulation.
Offer new sought-after services 
Around 20% of UK carbon emissions are created by heating buildings. As a Thermography Inspector you will be able to easily identify areas of heat loss and leakage from a building using advanced skills and cutting-edge technology.
This is useful for identifying areas of concern and providing visual evidence of the thermal performance of the building fabric to clients and homeowners.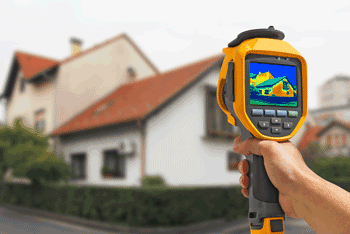 What's involved with Thermal Imaging Inspections?
A thermography inspection is a non-invasive procedure that uses thermal imaging to look for areas of heat loss and air leakage from a building. As an accredited Thermography Inspector you'll play a key role in resolving disputes relating to build quality and insulation, and demonstrating work as being thermally effective.
No specific qualifications or previous experience are required in order to become a Thermography Inspector.
The course will provide you with everything you need to get started in this area of work. However, this area of work would be particularly suited for architects, contractors, engineers, surveyors and airtightness testers.
Thermography Inspectors set their own prices.
The amount they earn will likely depend on the size and complexity of a property, as well as the number of properties being inspected.
Thermography Inspectors typically offer thermal imaging surveys alongside other services they provide, such as airtightness testing, acoustic testing and ventilation reports.
There's also the opportunity to approach large providers, who might turn down smaller contracts but would be willing to recommend other assessors.
The Thermal Imaging course can be completed online and should take approximately 1 day to complete.
Once you have completed the course you can start to offer Thermal Imaging along side your existing services.
After Jun 15th 2022, every single new build home will require and airtightness test – with many Air Testers also choosing to complete a Thermal Imaging survey.
You do not have to be a member of a competency scheme to carry out Thermal Imaging Inspections, however we advise that you join one.
Competency schemes provide members with ongoing technical support and guidance which is essential for their role. Membership of a scheme will  demonstrate competence and quality to clients, as well as ongoing quality assurance to ensure high standards amongst our members.
Why choose Elmhurst for Thermography Training?
Quality lies at the heart of what we do, and it all starts with the training that we offer. We strive to equip individuals with the skills and knowledge required to deliver quality property and energy assessment services. Since 1993 we have trained thousands of individuals and have evolved our courses to reflect the changing landscape of training delivery and energy assessment.
✔️ Leave feeling confident– leave feeling confident that you can put theory into practice
✔️ Learn at your own pace– our courses cater for those completely new and familiar with energy assessment
✔️ An engaging learning experience– Our trainers have the practical experience and know how to deliver a truly engaging learning experience
✔️ Support beyond the training– As the UK's largest government approved energy assessor scheme, we can provide technical support to you, not only during your training, but also long after you've completed it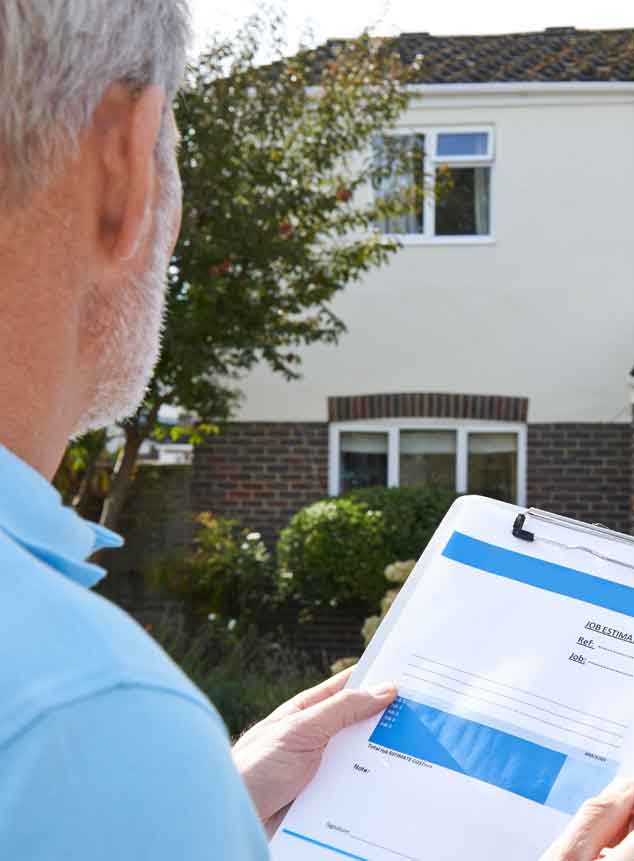 Become a Member of Elmhurst's Thermography Competency Scheme
Once you have successfully completed the Inventory Course you can apply to join Elmhurst's Thermography Competency Scheme. Being a member of a scheme provides reassurance to clients that you are trained and competent to provide Thermography Reports in-line with the latest industry standards.
FIND OUT MORE