Every newly built domestic dwelling in the UK requires an Energy Performance Certificate (EPC) before being sold or let. As an OCDEA, you will have the skills and knowledge to complete energy calculations using Standard Assessment Procedure (SAP) software to produce a new build EPC.
✅ Play a critical role in the drive towards net zero
✅ Work for yourself- control your work/life balance
✅ Complete new build assessment work from your home or office – no site visits required
✅ Supplement your existing income, or build a completely new business
✅ Seek employment opportunities with existing energy assessment organisations
OCDEA Training Options
Elmhurst provides two different courses which cater for both new entrants as well as those with previous experience in the industry. Each one will deliver the relevant skills, technical understanding and qualifications required in order to produce energy assessments and EPCs for new build dwellings.
ABBE On Construction Domestic Energy Assessor
Book a place on one of Elmhurst's upcoming OCDEA qualification courses. Available for new entrants and delivered online or in the classroom.
From £1,240 + Reg Fee + VAT
VIEW COURSES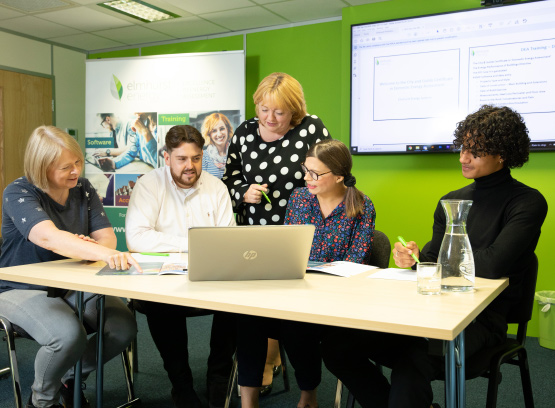 APEL On Construction Domestic Energy Assessor
Already have technical experience working on the design, construction and /or energy assessment of new build domestic buildings? if so then you may be able to qualify as an OCDEA through our fast tracked 2 Day, APEL route.
From £930 + VAT
VIEW COURSES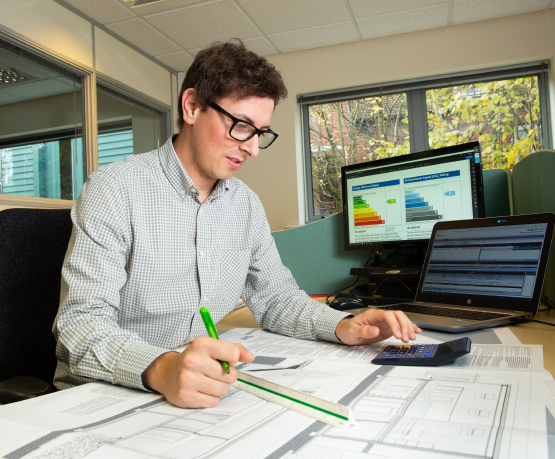 What do On Construction Domestic Energy Assessors do?
An OCDEA performs energy calculations for new build homes to make sure they comply with national building regulations. This happens at both a design stage and after the property is built. The OCDEA will issue the necessary compliance report and EPC for building control to sign off.
As part of an assessment the OCDEA will work from specifications provided by builders, and use approved government software to calculate the energy efficiency score of the property. This involves analyzing the various construction details of the property.
The process is very consultative, often working with clients to ensure a building meets compliance, and if required, selecting appropriate energy saving measures. The role is completely desk based, with no visits to site.
General numeracy, literacy and computer skills are useful in this role. It also helps to have some background knowledge or experience of construction/building techniques although this is not essential.
Pricing starts at around £90-100 for a small simple dwelling/flat and can generally go up to around £250+ for a large/complex dwelling.
OCDEAs will just need a laptop/pc in order to carry out their assessment work. Specialist software can be used online or installed locally.
Building plans are typically sent electronically so dimensions can be taken in a PDF or CAD reader.
However should you receive paper plans then you will likely need a scale ruler.
For newbuild dwellings, work comes mainly from builders and architects, while for extension calculations the requests often come from homeowners. Work is driven by the requirement to produce EPCs and comply with Part L of the building regulations.
The training takes 3-5 days depending on previous experience. To gain the qualification you will need to complete a portfolio of 5 assessments. Our advice is that these are completed within three months of completing the course but it may take longer (or quicker) depending on the amount of time you are able to devote to it.
Many OCDEAS work independently or for specialist energy/environmental consultancies. Others are employed by builders, architects, local authorities and manufacturers.
Calculating basic compliance with Building Regulations does not require an OCDEA to be accredited, however to issue EPCs and generate building regulation compliance reports the OCDEA will need to join an accreditation scheme.
Day in the life of an OCDEA
Have you wondered what life as an On Construction Domestic Energy Assessor entails? The following video explains what a OCDEA does, what a typical assessment involves, and how you can become a OCDEA.
Why choose Elmhurst for OCDEA Training?
Quality lies at the heart of what we do, and it all starts with the training that we offer. We strive to equip individuals with the skills and knowledge required to deliver quality energy assessment services. Since 1993 we have trained thousands of individuals and have evolved our courses to reflect the changing landscape of training delivery and energy assessment.
✔️ Leave feeling confident– leave feeling confident that you can put theory into practice
✔️ Learn at your own pace– our courses cater for those completely new and familiar with energy assessment
✔️ An engaging learning experience– Our trainers have the practical experience and know how to deliver a truly engaging learning experience
✔️ Support beyond the training– As the UK's largest government approved energy assessor scheme, we can provide technical support to you, not only during your training, but also long after you've completed it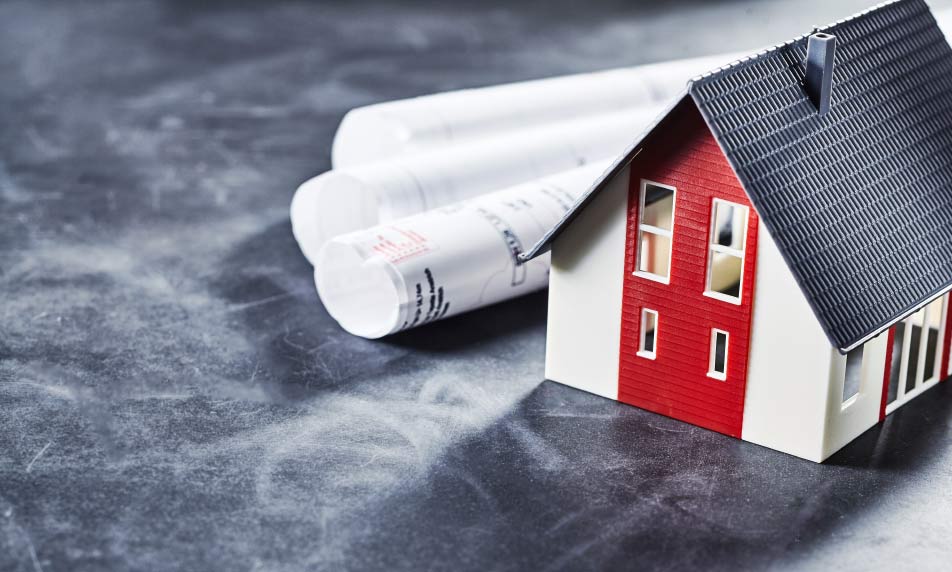 Become a Member with Elmhurst
Once qualified as an OCDEA, you will be eligible to join Elmhurst's industry leading accreditation scheme, free of charge.
If you are looking for a scheme which offers competitive lodgement fees, market leading software, professional technical support, opportunities to enhance your skills, as well as the tools to build a competitive business, then Elmhurst Energy is the accreditation scheme for you.
FIND OUT MORE