Elmhurst's Non-Domestic Energy Assessor Training courses will give you the skills and qualifications to assess the energy efficiency of the UK's offices, shops, and factories. This training courses are suitable for those new to or familiar with the world of energy/building assessment.
✅ Play a critical role in the drive towards net zero
✅ Work for yourself- control your work/life balance
✅ Supplement your existing income, or build a completely new business
✅ Seek employment opportunities with existing energy assessment organisations
✅ Expand inhouse skills and knowledge in commercial energy assessment
Book a NDEA Level 3/4 Course
Elmhurst provides different training options to cater for both new entrants and those with experience in the sector. The qualification you can gain from these courses will allow you to assess most new and existing commercial buildings.
From £930 + Reg Fee + VAT
VIEW COURSES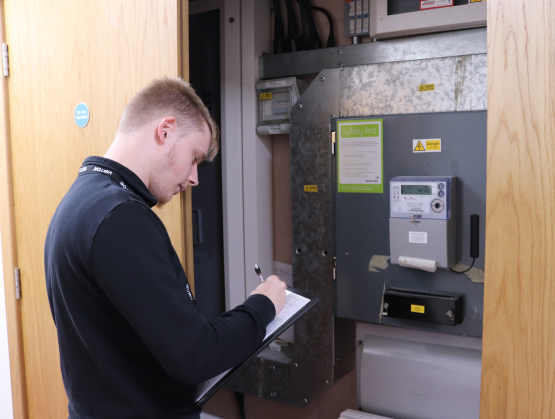 Book a NDEA Level 5 Course
Elmhurst has partnered with DesignBuilder to ensure that energy professionals are trained to deliver energy assessments for the UK's largest and most complex commercial buildings. A level 5 commercial building will have specific features such as atriums, automatic blind control and complex ventilation (think shopping centres, and skyscrapers). Please click below, if you would like to register your interest in this course.
ENQUIRE NOW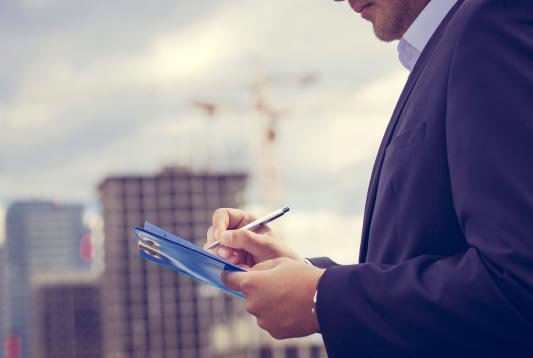 What do Non-Domestic Energy Assessors do?
NDEAs are qualified to assess the energy efficiency of non-domestic/commercial buildings. Depending on the level of qualification held, an NDEA can assess anything from a restaurant to an office building in Canary Wharf.
An NDEA's role will require them to carry out an onsite inspection of a building. During this inspection they will collect information such as building age, number of floors, heating, ventilation and air conditioning (HVAC), size of rooms etc. The assessment itself is non-invasive which means you won't be drilling into any walls.
Once the initial site assessment is completed, NDEAs can then use specialist online/desktop software to calculate the energy performance of the property and produce a legally valid Commercial Energy Performance Certificate (EPC). NDEAs may also be expected to explain their findings to property owners, and advise them on ways to improve their energy efficiency.
The beauty of non-domestic energy assessment is that commercial buildings come in all shapes and sizes, and depending on the level of qualification you have you can choose to assess simple commercial buildings or challenge yourself with a complex skyscraper. Therefore, a full assessment can take anywhere between a couple of hours to a few days to complete.
The level of NDEA qualification reflects the complexity of commercial buildings found in the UK. For example if you have a level 4 diploma in Non-Domestic Energy Assessment you will be able to assess buildings which are classed as Level 4 and below. A simple description of each building type can be found below:
Level 3 commercial buildings are existing buildings with common characteristics and a simple air-conditioning system.
examples: small shops, restaurants
Level 4 commercial buildings have uncommon characteristics and will typically have more complex Heating, Ventilation, and Air Conditioning (HVAC) systems. Level 4 also covers any new build non-domestic building.
examples: Large office buildings, large shops
Level 5 commercial buildings will have more specific features such as atriums, automatic blind control and complex ventilation. In depth modelling software is required for these buildings in order to determine their energy performance.
examples: Airports, Shopping Centres, Skyscrapers
No specific qualifications or previous experience is required in order to become a NDEA.
An interest in buildings and energy efficiency will keep you engaged in this role, and good math knowledge can certainly help anyone to succeed as a NDEA- however it is by no means essential.
Those involved in other areas of building/energy assessment or building service engineers may find it easier to step into this role.
NDEAs can earn anywhere between £18,000 and £41,000 depending on their experience.
For those who choose to work self-employed,  What they earn will depend on a number of different factors, such as the level of local competition, the frequency of assessments, as well as the size and complexity of the buildings being assessed.
Landlords and property agents who are selling or letting their commercial buildings will require a non-domestic EPC. If you are level 4 trained you can also undertake energy calculations and produce an EPC for new build commercial buildings.
Training will take place over a number of days, in order to give you a solid understanding of the role.
Once concluded you will need to undertake an exam as well as additional on site assessments in order to complete your professional portfolio (Elmhurst run practical survey days which can help you fulfil the requirement of an on site assessment).
On average the process to become fully qualified can take up to 6-8 weeks.
The demand for qualified NDEAs continues to increase, as the government aims to improve the energy efficiency of UK building stock.
As an NDEA you can choose to operate as a self-employed professional, or can seek employment with energy consultancy and surveying firms. Some of these opportunities can be viewed on Elmhurst's opportunities page as well as on online job boards.
NDEAs could also pursue opportunities in low carbon assessments/consultancy, sustainability, and energy management.
In addition to this, we recommends looking at Display Energy Certificate (DEC) Assessor and ESOS Lead Assessor training courses as these link quite well with the NDEA role and will allow you to expand your own skills and service offering.
In order for a NDEAs to produce a legally valid EPC, they must be accredited with a government approved energy assessment scheme- such as Elmhurst.
Accreditation schemes are there to support members in their practice, by providing them with ongoing technical guidance, training and software. They are also required to monitor the work of NDEAs through regular auditing- this ensures quality within the industry.
Why choose Elmhurst for Non-Domestic Energy Assessor Training?
Quality lies at the heart of what we do, and it all starts with the training that we offer. We strive to equip individuals with the skills and knowledge required to deliver quality energy assessment services. Since 1993 we have trained thousands of individuals and have evolved our courses to reflect the changing landscape of training delivery and energy assessment.
✔️ Leave feeling confident– leave feeling confident that you can put theory into practice
✔️ Learn at your own pace– our courses cater for those completely new and familiar with energy assessment
✔️ An engaging learning experience– Our trainers have the practical experience and know how to deliver a truly engaging learning experience
✔️ Support beyond the training– As the UK's largest government approved energy assessor scheme, we can provide technical support to you, not only during your training, but also long after you've completed it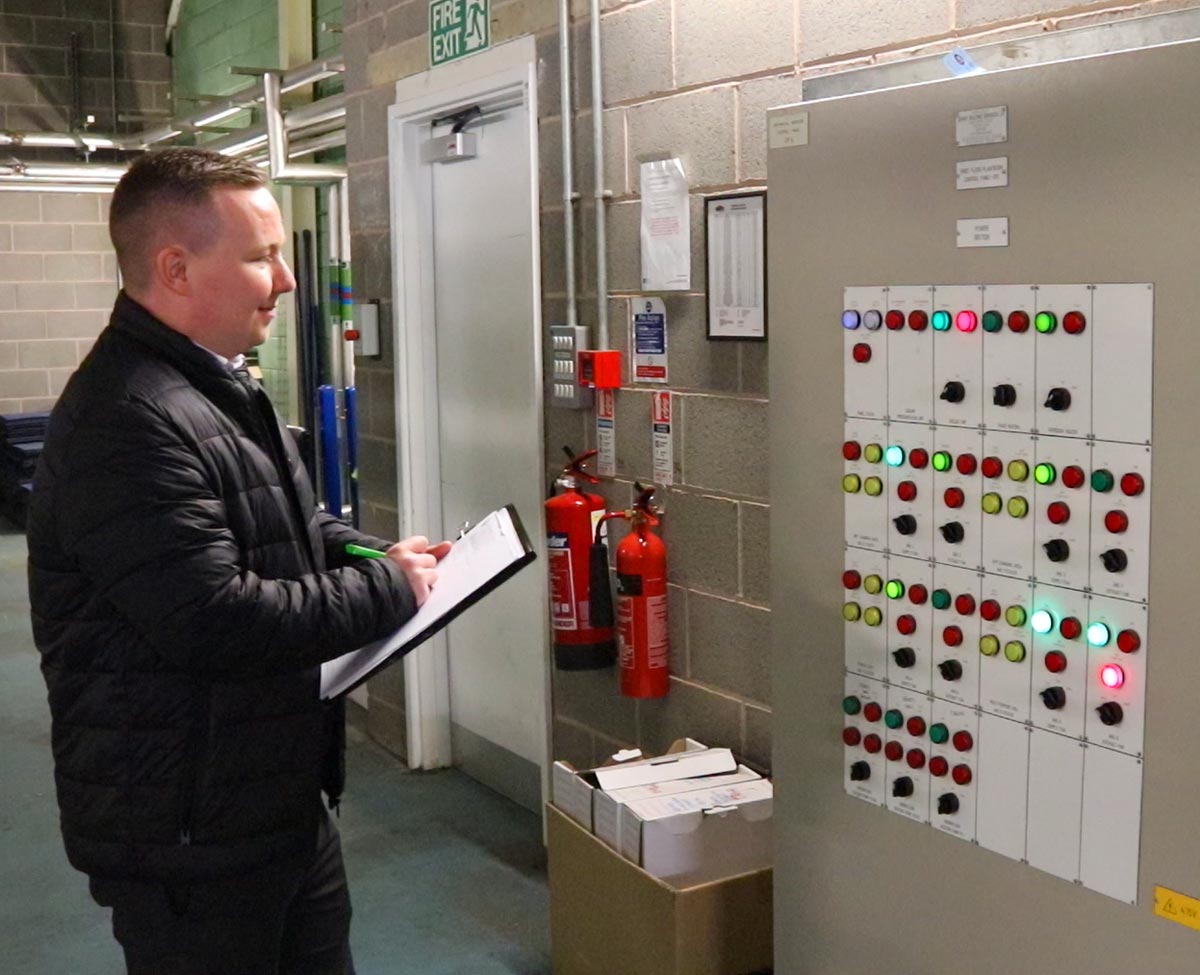 Become a Member with Elmhurst
Once qualified as an NDEA, you will be eligible to join Elmhurst's industry leading accreditation scheme, free of charge.
If you are looking for a scheme which offers competitive lodgement fees, market leading software, professional technical support, opportunities to enhance your skills, as well as the tools to build a competitive business, then Elmhurst Energy is the accreditation scheme for you.
FIND OUT MORE