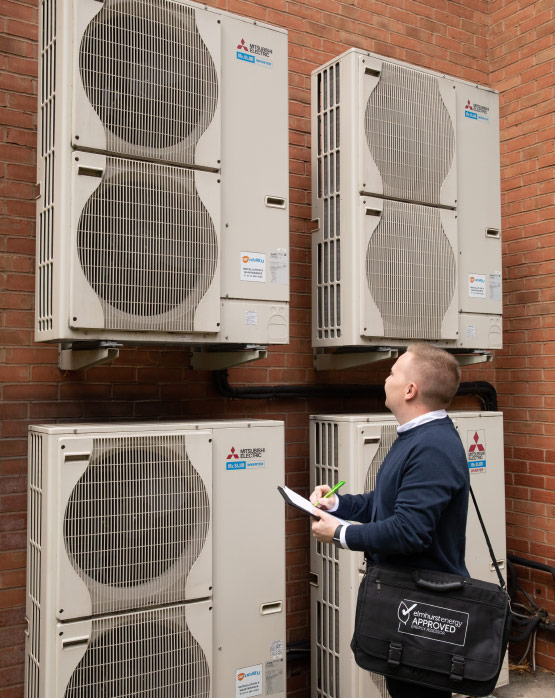 Air Con Online
Air Con Online offers an exciting solution for creating Air Conditioning Inspection Reports and Certificates in line with TM44 methodology; prioritising speed and practicality, to ensure that no time is wasted.
The software is available to use in Access Elmhurst, for Elmhurst accredited members.
✅ Can be accessed online via phone, tablet, or desktop devices
✅ Easy to use
✅ Saves time with import, auto-population, copy and validation features
✅ Offers online storage of certificates
✅ Includes automatic spell checking
✅ 'Bill to' option available for those working with multiple companies
ACCESS DEMO >
Air Con Online Fee
£5 + VAT
Become a Member with Elmhurst
If you are looking for a scheme which offers competitive lodgement fees, market leading software, professional technical support, opportunities to enhance your skills, as well as the tools to build a competitive business, then Elmhurst Energy is the accreditation scheme for you.
FIND OUT MORE