Commission and test fixed ventilation systems (including their associated controls) for retrofit projects and within new dwellings, as a Domestic Ventilation Inspector.
✅ Ventilation reports are required for new build compliance
✅ Ideal to offer alongside other services such as airtightness testing and acoustic testing
✅ Test and commission ventilation systems for retrofit work
Book a Ventilation Course
Book a place on our classroom based Domestic Ventilation course. This course is delivered in conjunction with the NICEIC.
GO TO COURSE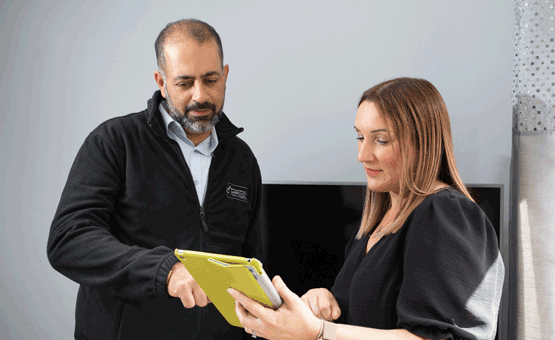 Why provide ventilation reports? 
With new build properties becoming increasingly more air tight, a renewed focus has been placed on ventilation and its correct installation. The requirement for adequate ventilation is present in both Part F of the Building Regulations and in PAS 2035 for retrofit projects, creating a buoyant market for those trained in this area!
Ventilation training provides individuals and companies with the relevant skills and knowledge to undertake ventilation testing for fan and mechanical heat recovery ventilation systems.
Crucial last piece of the jigsaw
A Ventilation Report must be carried out to demonstrate compliance with Part F of the Building Regulations. It is typically one of the last assessments to take place once a property has been constructed – along with the airtightness test – and should not be overlooked.
Offer multiple services
Those already offering on-site testing (such as airtightness testing) as well as SAP calculations/assessments will find that ventilation testing can complement these areas well, with a significant number of providers offering these services as a package.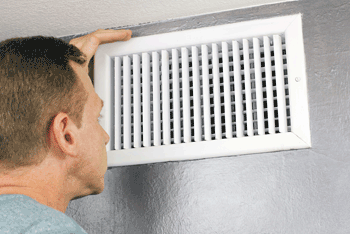 What's involved in providing Ventilation Reports?
As an expert in this area, you will commission and test fixed ventilation systems (including their associated controls) for retrofit projects and within new dwellings, to ensure that they meet the criteria for adequate ventilation as required by Part F of Building Regulations.
No specific qualifications or previous experience are required in order to become a Ventilation Tester. 
Most people offer ventilation reports alongside other services they provide.
The amount you can charge for a ventilation report will vary depending on the size and complexity of the property, and how many fans there are.
Prices (typically) start from £40-50 per fan.
Many Ventilation Testers will offer Ventilation Reports to existing clients as an 'add-on' service.
You can also approach Airtightness Testers, Architects, Builders, Acoustic Testers and SAP Assessors, who  all operate within the same sphere of work, and are therefore a good place to start when prospecting for work.
The ventilation course takes two days to complete after which (upon successful completion) you will become a fully fledged Ventilation Tester!
Ventilation reports are required as part of the sign off process for new build compliance.
They are also required by PAS 2035 as part of the retrofit process, for the testing and commissioning of the ventilation systems.
Ventilation Testers do not need to join a competency scheme, however it is recommended in order to demonstrate competence and quality to clients.
Competency Schemes provide members with ongoing technical support and guidance which is essential for their role. Membership of a scheme will  demonstrate competence and quality to clients, as well as ongoing quality assurance to ensure high standards amongst our members.
Why choose Elmhurst for ventilation training?
Quality lies at the heart of what we do, and it all starts with the training that we offer. We strive to equip individuals with the skills and knowledge required to deliver quality energy assessment services. Since 1993 we have trained thousands of individuals and have evolved our courses to reflect the changing landscape of training delivery and energy assessment.
✔️ Leave feeling confident– leave feeling confident that you can put theory into practice
✔️ Learn at your own pace– our courses cater for those completely new and familiar with energy assessment
✔️ An engaging learning experience– Our trainers have the practical experience and know how to deliver a truly engaging learning experience
✔️ Support beyond the training– As the UK's largest government approved energy assessor scheme, we can provide technical support to you, not only during your training, but also long after you've completed it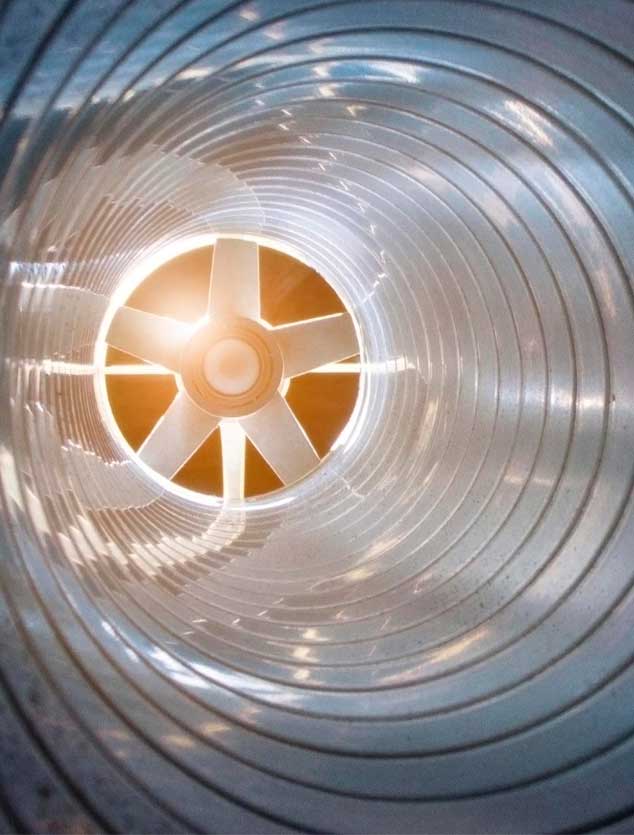 Become a Member of Elmhurst's Ventilation Competency Scheme
Once you have successfully completed the ventilation course you can apply to join Elmhurst's Ventilation Competency Scheme. Being a member of a scheme provides reassurance to clients that you are trained and competent to provide Ventilation Reports in-line with the latest industry standards.
FIND OUT MORE