Elmhurst's ABBE and APEL training courses provide a great opportunity for those new or familiar with the Non-Domestic sector, to become fully qualified as a Display Energy Certificate (DEC) Assessor.
✅ An ideal new career.

 Supplement your existing income, or build a completely new business.

 Work for yourself – control your work/life balance.
✅ Enjoy repeat business, undertake assessments each year.
✅ Get involved with the Energy Savings Opportunity Scheme.
Book a DEC Training Course
Elmhurst provides two different training routes for those interested in becoming a DEC Assessor, one for new entrants (ABBE) and a fast tracked course for experienced practitioners in the non-domestic sector (APEL). Both courses will provide training delegates with the relevant skills and knowledge to deliver full DEC Assessments for public buildings.
ABBE Display Energy Certificate
Book your place on Elmhurst's upcoming ABBE Display Energy Certificate course. Delivered online or in the classroom. This course is suitable for new entrants and takes 2 days to complete.
Only £820 + Reg Fee + VAT
GO TO COURSE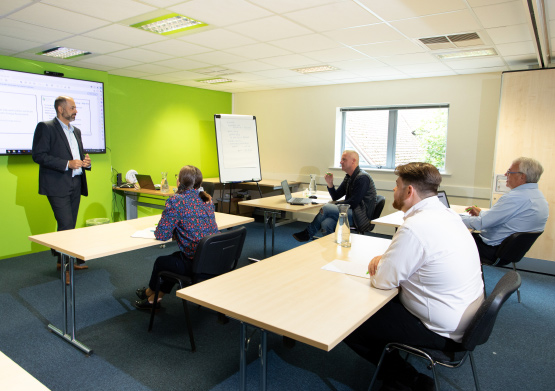 APEL Display Energy Certificate
Book your place on this fast tracked 1 day training course, which is delivered either online or in the classroom. The Accreditation of prior Experiential Learning (APEL) route is suitable for individuals who have been working within the Non-Domestic sector and who have at least two of the last five years relevant experience and knowledge.
Only £390 + VAT
GO TO COURSE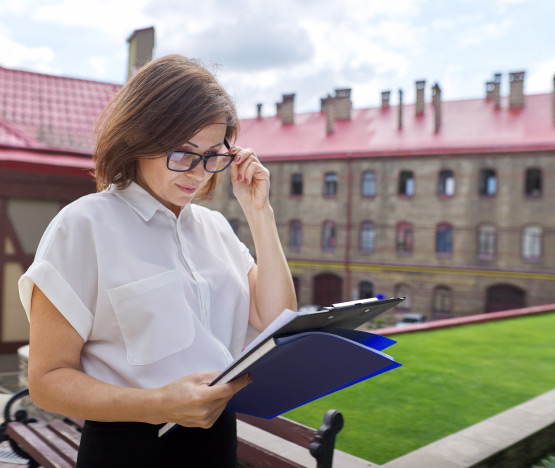 What does a DEC Assessor do?
Public buildings which have a total floor area over 250 square metres and which are frequently visited by the public are required to have a Display Energy Certificate (DEC) displayed publicly. As a trained DEC Assessor you will have the relevant knowledge to assess the energy use of buildings within the public sector (hospitals, doctors, libraries, council buildings etc), using approved Operational Rating (OR) software, to produce the required energy certificate and advisory report.
DEC assessments require work to be undertaken on site with data entry completed back at home or in the office. Assessors will collect observations about the building's heating, lighting and ventilation systems and will use documents provided by the building owner to determine how the building is used.
The time it takes to complete a typical DEC assessment depends on the size of the building. A small public building may only take 1-2 hours, whereas a large site with multiple floors or buildings such as a hospital could potentially take up to a week. Multi-building sites will always take longer to complete, but having the facilities manager of the site on hand is always helpful and can speed up the process.
Anybody can become a DEC Assessor, but it can help to have some previous experience in Non-Domestic Energy Assessment. Those with an interest in building and construction will find this role rewarding.
Depending on your experience, a DEC Assessor can earn similar to a Non-Domestic Energy Assessor. For those who choose to work self-employed,  What they earn will depend on a number of different factors, such as the level of local competition, the frequency of assessments, as well as the size and complexity of the buildings they are assessing.
There are a few different avenues available to DEC Assessors. These include; registered referrals on our website, word of mouth, and working with local authorities.
Depending on your previous experience, and the course option you select, training will take between 1 -2 days to complete. Following completion of an assessment, you will become fully qualified as a DEC Assessor.
As the Government prepares the country for Net Zero, there will be more focus on improving all buildings – public buildings included. With this in mind, DEC Assessors will be needed to measure the efficiency of these buildings.
As a DEC Assessor, you can explore opportunities within the Energy Savings Opportunity Scheme (ESOS) and see how behavioural changes affect energy consumption in large enterprises.
In order for a DEC Assessor to produce a legally valid Display Energy Certificate, they must be accredited with a government approved energy assessment scheme- such as Elmhurst.
Accreditation schemes are there to support members in their practice, by providing them with ongoing technical guidance, training and software. They are also required to monitor the work of DEC Assessors through regular auditing- this ensures quality within the industry.
A building that is used /visited by the public and is also funded by a local authority is considered to be a public building. These include libraries, leisure centres, schools and hospitals, to name a few.
Why choose Elmhurst for DEC Training?
Quality lies at the heart of what we do, and it all starts with the training that we offer. We strive to equip individuals with the skills and knowledge required to deliver quality energy assessment services. Since 1993 we have trained thousands of individuals and have evolved our courses to reflect the changing landscape of training delivery and energy assessment.
✔️ Leave feeling confident– leave feeling confident that you can put theory into practice
✔️ Learn at your own pace– our courses cater for those completely new and familiar with energy assessment
✔️ An engaging learning experience– Our trainers have the practical experience and know how to deliver a truly engaging learning experience
✔️ Support beyond the training– As the UK's largest government approved energy assessor scheme, we can provide technical support to you, not only during your training, but also long after you've completed it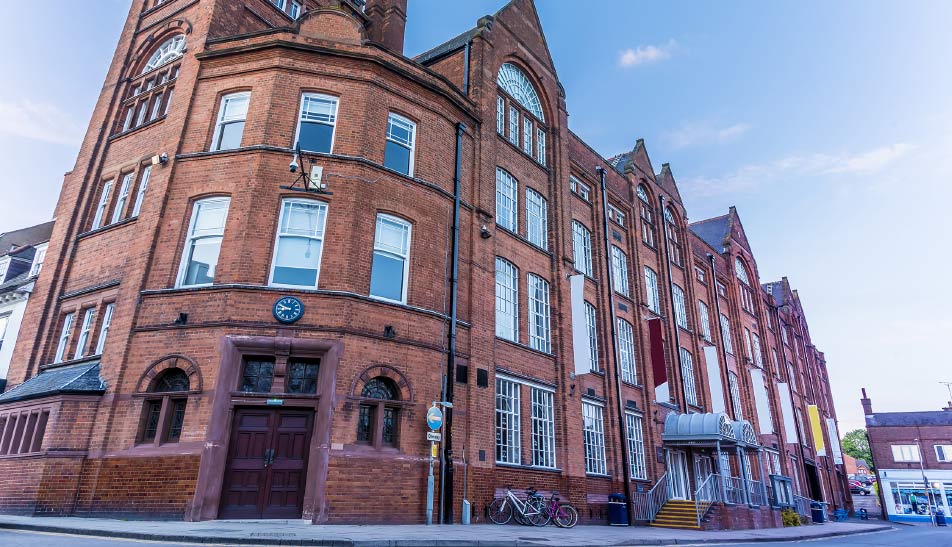 Become a Member with Elmhurst
Once qualified as a DEC Assessor, you will be eligible to join Elmhurst's industry leading accreditation scheme, free of charge. If you are looking for a scheme which offers competitive lodgement fees, access to professional technical support, opportunities to enhance your skills, as well as the tools to build a competitive business, then Elmhurst Energy is the accreditation scheme for you.
FIND OUT MORE