Air Pressure Test Results to be Included in RdSAP 10
Elmhurst has been informed that the Government Department for Energy Security and Net Zero (DESNZ) has reversed its decision to exclude air pressure test results from RdSAP 10.
At the end of August 2023, the Building Research Establishment (BRE) on behalf of DESNZ, released detailed information regarding the next version of RdSAP, set to come into effect in early 2024. While the initial methodology document (Appendix S) addressed several suggested amendments, such as the inclusion of PV diverters and battery storage, it was surprising that it lacked the option to override the default assumption for a property's air pressure.
What is RdSAP?
RdSAP, or the Reduced data Standard Assessment Procedure is the UK's approved methodology for assessing energy performance and generating Energy Performance Certificates (EPCs) for the existing dwellings.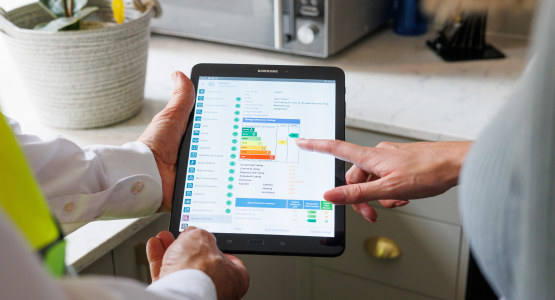 Elmhurst advocated for the ability to override the default value for air pressure, contending that homes that have undergone improvement measures and retrofitting likely possess these test results.
DESNZ has now confirmed that RdSAP 10 would include the air pressure option meaning where test results are available a Domestic Energy Assessor will be able to override the default.
Elmhurst's Existing Dwellings Manager, Damien Roberts, comments "This news is greatly welcomed. Permitting energy assessors to input air pressure results aligns with industry standards and funding mechanisms. As a result of this change, the EPC will offer a truer representation of the property's conditions, enabling homeowners to make more informed choices about further energy-saving enhancements to their homes."
---