BRE confirm changes to RdSAP Methodology in 2024
Elmhurst Energy has received some more detail regarding the next version of Reduced Data Standard Assessment Procedure (RdSAP)- RdSAP 10, from the Building Research Establishment (BRE). The information provided by the BRE will allow Elmhurst Energy and the rest of the industry to get a better understanding of what the update to the RdSAP Methodology will mean for domestic energy assessment in practice.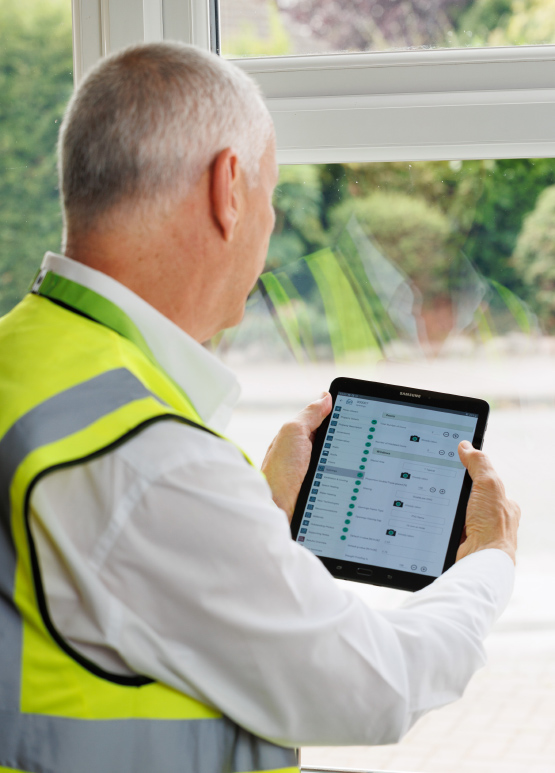 What is RdSAP?
RdSAP, or the Reduced data Standard Assessment Procedure is the UK's approved methodology for assessing energy performance and generating EPCs for the existing dwellings.
It came into existence in the early 2000s, laying the groundwork for Energy Performance Certificates (EPCs) introduced in 2007. Notably, Elmhurst Energy, the BRE and Sava (formerly National Energy Services) were instrumental in its development, merging Elmhurst and Sava's proprietary methods.
Designed for existing dwellings, RdSAP is used when the full data required for a typical SAP calculation isn't accessible. It will use default values and data gathered by assessors to create energy calculations from onsite visits.
Though RdSAP has seen updates, it's presently at RdSAP 2012 version 9.94, aligned with SAP 2012. While SAP has progressed to version 10 and is being used for newly constructed dwellings in England, Wales and Scotland, RdSAP is now catching up, with a refreshed version expected by Spring 2024.
What changes have been confirmed in RdSAP 10?
The release of RdSAP 10 in early 2024 marks the first full-scale update to the methodology in four years. Elmhurst has reviewed the documents currently provided by the BRE and has identified some of the big changes being introduced with RdSAP 10, that could impact the work of energy and retrofit assessors in 2024:
Assessors will be required to measure all windows- This represents a move away from the assumption of typical glazing areas for the age of property. The benefit of this that it will be more reflective of the property being assessed and thereby more accurate.
Additional options for roof rooms– Assessors will be required to take a couple of additional measurements in order to capture the different construction types of any common wall and gable walls.
New age band – Introduction of new age band for properties built from 2023 onwards to show improvement in u-values.
New region added– The Isle of Man has been added as a region alongside England, Wales, Scotland and Northern Ireland. It has previously never been possible to undertake RdSAP assessments in the Isle of Man before.
Assessors can account for PV diverters and battery storage– When present in the property, assessors will be able to account for PV diverters and battery storage.
Heat Pumps to be recommended more – The government's low carbon solution of choice, Heat Pumps, will be appearing more often as a recommended improvement measure, under certain conditions e.g. the property has to be fairly well insulated.
Elmhurst Energy's, Existing Dwellings Manager, Damien Roberts comments: "We are pleased to finally have eyes on the initial RdSAP 10 specification document, which gives us and industry, a better handle on what domestic energy assessments will look like from 2024.
A regular update to the methodology is important to ensure that assessments truly reflect the impact of new proven technologies and innovation, and the changes in power generation which impact on carbon emissions and prices. Although we are generally supportive of the upcoming update, we believe that any future updates should come more frequently- a gap of 4 years since the last update is perhaps a stretch too far, particularly when the EPC, an output of an RdSAP Assessment, is being used far and wide within energy policy.
It is apparent that the changes being introduced in RdSAP 10 will result in assessors needing to spend more time on site in order to carry out the appropriate data collection. With this in mind Elmhurst will be lobbying  energy assessors and organisations to review their pricing structures, as the future domestic EPC will carry much more value due to the time taken to produce it.
As more finer details follow and we understand the full specifications and methodology impact we will of course be letting all our members know."
New RdSAP 10 courses, now live
Book your place on Elmhurst's upcoming RdSAP 10 CPD courses and find out everything there is to know about the important changes coming to the RdSAP methodology and domestic energy assessment.
GO TO COURSE >