What is PAS 2035?
PAS 2035 is the over-arching document in the retrofit standards framework. It was introduced following the recommendations of the Each Home Counts review. It details how to carry out quality energy retrofits of existing domestic buildings, alongside best practice guidance for implementing energy efficiency measures.
how to assess dwellings for retrofit
identifying the right improvements for the right homes
the design and specification of energy efficiency measures for installation
monitoring of retrofit projects
Background
In 2015 the government commissioned the Each Home Counts review to identify and tackle the high level of failure present in domestic retrofit, and to determine a better process for the retrofit of energy efficiency and renewable energy measures.
PAS 2035 (PAS 2035:2019 Specification for the energy retrofit of domestic buildings) was introduced as a result of this review, with the backing of industry and the government department for Business Energy and Industrial Strategy (BEIS).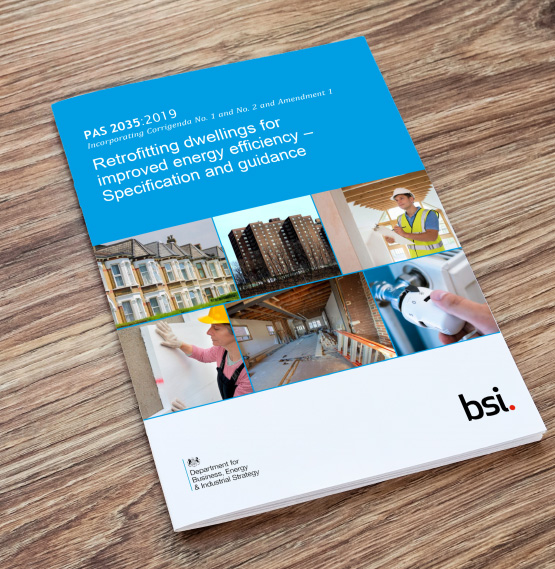 When is PAS 2035 applicable?
Moving forward, the government proposes to make compliance with PAS 2035 mandatory for all public funded projects. At present the following funding mechanisms are requiring compliance with PAS 2035 for all domestic energy retrofit projects:
The Energy Company Obligation (ECO)
The Social Housing Decarbonisation Fund (SHDF)
The Sustainable Warmth competition, which comprises of the Local Authority Delivery Phase 3 (LAD3) and Home Upgrade Grant Phase 1 (HUG1)
This means that the PAS 2035 framework will need to be followed and approved retrofit professionals will need to be involved.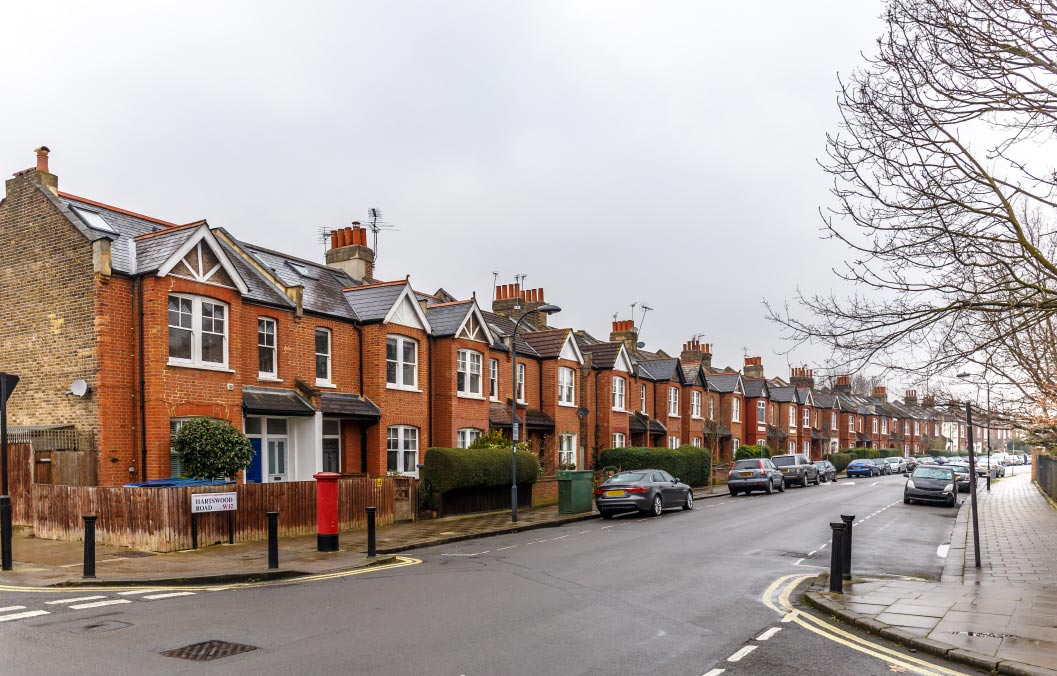 How is PAS 2035 different?
Unlike what has come before, PAS 2035 outlines a whole house/building approach to the retrofit process, considering the:
• home
• environment
• occupancy
• householders' improvement objectives
Together, this will provide a comprehensive overview of the property and will help to determine the most suitable energy efficiency measures to install.
This framework ensures that quality retrofit is achieved, eliminating the issue of retrofit work being considered in isolation (which can unintentionally damage the overall building performance).
Retrofit Roles within PAS 2035
Professional retrofit roles have been introduced within the PAS 2035 process, with clear responsibilities and accountabilities established to ensure that individuals deliver quality throughout.
What is TrustMark's Role?
TrustMark has been established as the new quality mark within the PAS 2035 framework. It delivers an Industry Code of Conduct, a Consumer Charter and a framework of technical standards for retrofit professionals.
Any professional involved in the delivery of PAS 2035 domestic retrofit projects will need to be TrustMark approved. Retrofit Assessors and Coordinators can become TrustMark Approved by joining one of Elmhurst's retrofit accreditation schemes. Installers will automatically become TrustMark approved by achieving PAS 2030:2019 certification with a TrustMark scheme provider.