£1bn Great British Insulation Scheme Launched
Yesterday (14th September), the government officially launched its £1bn Great British Insulation Scheme (GBIS). The scheme is set to fund energy efficiency improvements for 300,000 households, which fall into lower council tax bands and poorly rated in terms of their energy performance.
Those eligible for support under the scheme will include homeowners, landlords or tenants (either renting privately or from a social housing provider) in council tax band A-D in England, further extended to council tax band E in Scotland and Wales. In addition, their property must also have an Energy Performance Certificate (EPC) rating of D or below.
This support will run alongside the existing Energy Company Obligation (ECO) scheme, which offers free home energy efficiency improvements, such as insulation, heat pumps, and solar panels, to low-income families. Like the ECO scheme, the GBIS scheme will be administered by Ofgem.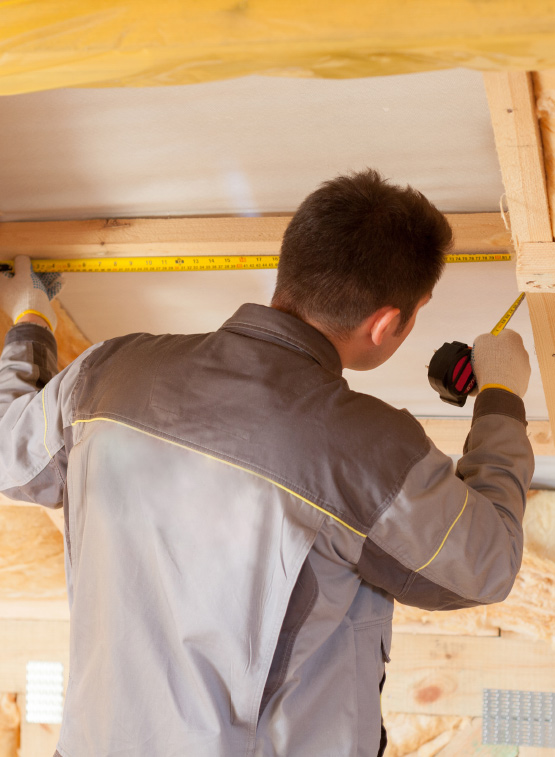 How will the Great British Insulation Scheme work?
The GBIS scheme, previously known as ECO+, was announced last November and is designed to provide households with targeted energy efficiency upgrades. Enhancements such as roof, loft, or cavity wall insulation could lead to an annual reduction of £300 to £400 in household energy costs.
Medium and large energy suppliers are obligated to help customers to reduce their heating bills through the installation of energy efficiency measures. The cost of these measures may be partially or fully covered, depending on the proposed measure and any property issues.
Interested households can now seek support through the scheme by visiting the official government website.
APPLY FOR SUPPORT >
PAS 2035 and GBIS
There will be no requirement to improve properties by a certain number of EPC bands and the Scheme will focus solely on the delivery of insulation and heating control measures. However, all measures must be delivered in accordance with PAS 2035 which will help ensure households are protected and get the best measure for their property, installed to a decent standard. This means that improvement measures funded by GBIS will go through a typical PAS 2035 retrofit project delivery, which would involve a Retrofit Assessor, Coordinator and Installer.
Thoughts from Elmhurst
Elmhurst's Retrofit Team Leader, Simon Flint, is pleased to see the scheme finally launched: "The introduction of the Great British Insulation Scheme is a promising step forward. With its support, countless households will be empowered to enhance their homes, leading to significant reductions in their energy bills. This is a timely intervention, especially in light of the current economic landscape and the challenges faced by UK housing. Furthermore, the inclusion of PAS 2035 in the funding scheme is commendable. This robust retrofit standard guarantees a holistic approach, considering factors like property condition, energy efficiency, and homeowner-specific improvement goals before any installations commence."
Home Upgrade Grant Eligibility Checker
Alongside the GBIS launch yesterday, the government also launched a separate eligibility checker for the Home Upgrade Grant, which could help up to 25,000 homes in England that are off the gas grid and have an EPC rating of D-G. Under this particular grant, improvement measures such as loft insulation, air source heat pumps, and electric radiators are funded by Local Councils.
Find a Local Retrofit Professional
In need of a Retrofit Assessor or Retrofit Coordinator for your PAS 2035 retrofit projects? Use Elmhurst's find an assessor tool to locate an Elmhurst quality assured retrofit member, local to you.
GO TO SEARCH >