Welsh Government outline their heat decarbonisation strategy for Net Zero 2050
This week, the Welsh Government has outlined their heat decarbonisation strategy in a newly released document: Heat Strategy for Wales.
The document takes a deep dive in to the areas affecting heat decarbonisation across Wales as well as current schemes and initiatives in place to tackle barriers to entry for homeowners, landlords and business owners. The document outlines a roadmap for heat decarbonisation across Wales addressing the country's short, medium and long term goals.
With a high focus on energy efficiency in homes and business across Wales, Elmhurst takes a look at some of the key points outlined within the paper affecting the Welsh energy sector.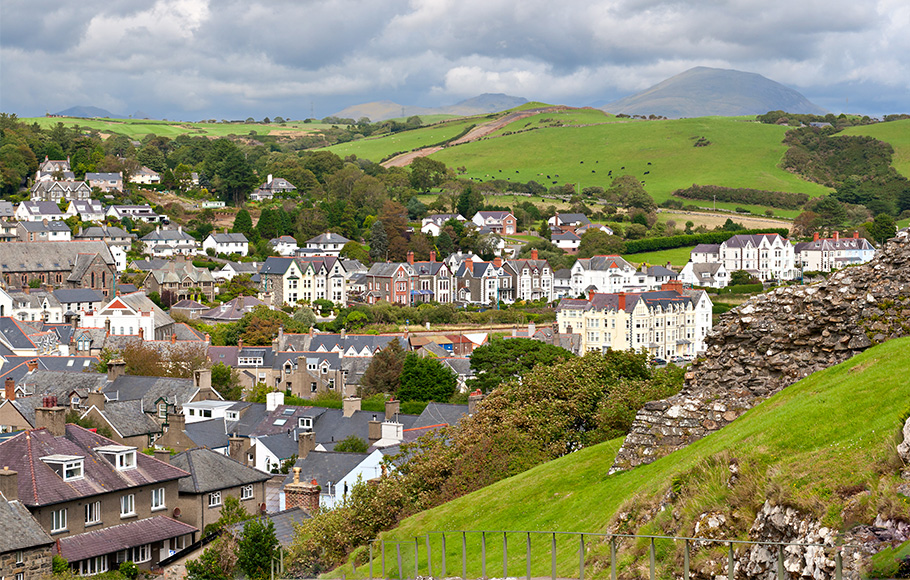 Changes to Non Domestic MEES timelines
Improving energy efficiency of Welsh businesses is mentioned as a critical objective in decarbonising business heat. The strategy focusses on encouraging micro, small and medium-sized enterprises (SMEs) to embrace energy efficient practices, offering financial support and guidance, to help understand the benefits to their businesses.
In particular, it is interesting to note that there seems to be some proposed changes to the Minimum Energy Efficiency Standards (MEES) for commercial buildings which appear on Page 44 of the document. It is currently unlawful to let or rent a non-domestic property that does not meet the minimum EPC rating of E. However, within the consultation document it states that this is planned to increase to EPC rating of C in 2028 and B in 2031. This represents a move away from the original proposed timelines established by the Department for Energy Security and Net Zero back in 2021, which suggested 1st April 2027 and 1st April 2030 as the key dates. We have yet to see if England will follow suit.
The original proposed timelines can be found here.
Heat Pumps to be essential cog in decarbonising homes in Wales
This new strategy outlines heat pumps as the driving factor for domestic heat decarbonisation in Wales whilst addressing the financial barriers for accessing these low carbon solutions across the domestic sector.
Over 85% of Welsh households use fossil fuel heating so the need for transitioning to low carbon solutions, such as heat pumps, is considered a priority. Support schemes such as the Boiler Upgrade Scheme grant will offer homeowners the advice and support they need to transition to low carbon alternatives. As well as this, low carbon heat will be prioritised in the next instalment of the Warm Homes programme to support owner-occupied and private rented homes in the transition.
The Welsh government has recognised the importance for low carbon heat solutions to be affordable but do envisage the upfront installation cost to still be higher than gas boilers. In response to this, they have pledged to support the development of bespoke finance mechanisms, including assembling a taskforce dedicated to breaking down these financial barriers to low carbon heat solutions. Operating costs will also be addressed by promoting best-practice installation and developing smart systems and variable tariffs, in collaboration with the UK Government and energy suppliers, to best support homeowners.
Domestic Heat Decarbonisation – A continued commitment
The strategy outlines an ongoing commitment to the heat decarbonisation of domestic properties through existing support programmes and legislation.
Wales Housing Quality Standard – Social housing heat decarbonisation will be supported by the Optimised Retrofit Programme (ORP) which champions a whole house retrofit approach. The consultation document establishes a time frame for social housing providers, with new social housing required to meet EPC rating A or an equivalent standard, and existing social housing must have a route map to achieve EPC rating A by 2033.
Domestic MEES– Landlord's must meet the minimum EPC rating of E although UK Government have been consulting on raising this to EPC band C. Should this occur then this would see an upgrade to approximately 110,000 homes in Wales.
Elmhurst Opinion
Elmhurst Energy is pleased to see the release of this consultation, which does not introduce any new ground breaking initiatives, but does outline an ongoing commitment to current programmes and targets to support the heat decarbonisation across Wales.
It was surprising to see new Non-Domestic MEES dates stated within the consultation document, considering the sector is still awaiting the confirmation of actions from the last consultation in 2021. It will be interesting to see whether the Department for Energy Security and Net Zero will reflect this, when they eventually confirm their plans for MEES. The confirmation of this particular legislation is well overdue, however a delay such as this only adds to the uncertainty and could hinder progress when it comes to improving the energy performance of private rented properties in the commercial sector.
We are eagerly anticipating the transformation of plans and strategies into concrete actions. With each passing moment, the urgency grows, and any further delay in implementing energy policies will only exacerbate the challenges faced by Wales and other nations in fulfilling their net-zero commitments.
The strategy is welcoming public consultation until Wednesday 8th November 2023 and after this comments will be used to develop the first series of action plans.
You can view the full strategy and share your views here.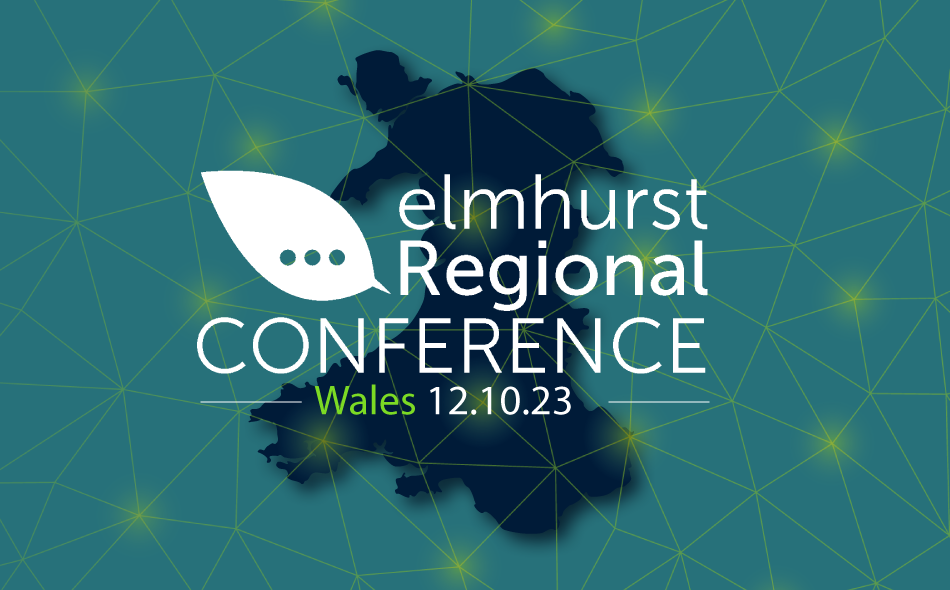 Elmhurst Regional Conference Wales
The Elmhurst Regional Conference is back and this time we're heading to Wales! Hear from industry experts and the Elmhurst team this October at the All Nations Conference Centre, Cardiff.
BOOK NOW >