Why Become an Air Conditioning Energy Assessor
Air conditioning energy assessments (or inspections) are intended to evaluate the efficiency of a currently installed air conditioning unit and suggest improvements. The responsibility of maintaining an air conditioning unit lies with the person who controls the operation of the system (usually the building owner or manager).
Although these assessments are a legal requirement for any air conditioning unit with an effective rated output of more than 12kw, they also offer excellent solutions to reducing energy costs through the detailed report provided at the end of the assessment. As companies move towards Net Zero targets, it's becoming increasingly important to consider the energy efficiency of their systems, including air conditioning units.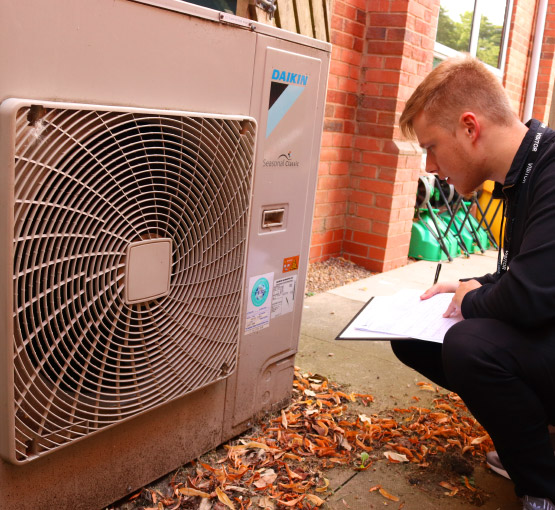 What is an Air Conditioning Energy Assessment?
Air Conditioning Energy Assessments (or inspections) are designed to identify the efficiency of a company's current air conditioning system and suggest improvements. They include a visual inspection of the system along with an assessment of the controls and equipment. After the assessment is complete, a report is generated which summaries the collected information.
Companies benefit from the report as it offers recommendations to enhance the efficiency of the current system, provides suggestions on how to reduce the company's air conditioning usage and highlights faults accompanied by appropriate solutions. Although it is not mandatory to implement the suggestions from the report, following them could potentially lead to decreased energy costs.
Why and when is an Air Conditioning Energy Assessment required?
Air Conditioning Energy Assessments are a legal requirement for all air conditioning systems with an effective rated output of more than 12kw and must be completed every 5 years. The effective rated output can usually be found on the rating plate attached to the air conditioning unit or in the manual. It's important to note that individual air conditioning units are assessed as one system therefore an Air Conditioning Energy Assessment will be required if the combined effective rating is above 12kw. The assessment must be conducted by an accredited energy assessor and failure to comply could result in a £300 fine.
It is important for companies to have their air conditioning units assessed on a regular basis to make sure they are operating at the maximum efficiency and they are taking advantage of technological improvements that could benefit their energy costs.
Who can become an Air Conditioning Energy Assessor?
Non-Domestic Energy Professionals will have the relevant skills and knowledge to fulfil the role of an Air Conditioning Energy Assessor, with the correct training.
Becoming a qualified Air Conditioning Energy Assessor is ideal for Non Domestic Energy Professionals as it allows you to diversify your services, gain extra income from completing the assessments and complete extra assessments on commercial buildings you may already be visiting.
How do I train to become a qualified Air Conditioning Assessor?
Elmhurst has recently developed a brand new, intensive online course, designed to provide all Non-Domestic Energy Professionals with the necessary skills to become fully qualified Air Conditioning Inspectors in just six days.
Led by our dedicated team of experienced trainers, Elmhurst are perfectly placed to deliver this training to professionals who will be assessing simple and complex air conditioning systems. Interested? Click below to learn more.
BOOK NOW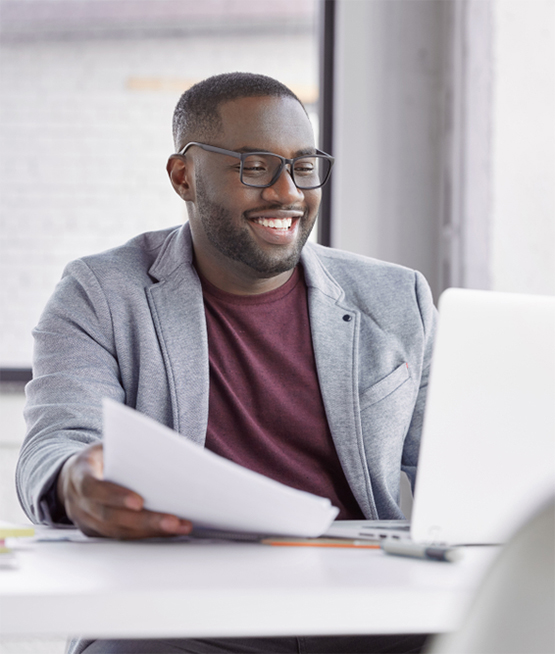 Elmhurst's Air Conditioning Accreditation Scheme
After the successful completion of an Air Conditioning Inspection training course, all qualified Air Conditioning Inspectors are eligible for Elmhurst's government-approved Air Conditioning Accreditation scheme, where you can lodge legally valid Air Conditioning Energy Assessments.
At Elmhurst we are committed to ensuring all our members have access to the highest quality software and support to complete their air conditioning assessments. You will have access to a wide range of benefits including technical support from the UK's largest team of energy assessment experts, free insurance cover, discounted Continuous Professional Development opportunities and more.
Want to learn more? Click below to find out about our industry leading accreditation scheme.
FIND OUT MORE