Government confirms 3 month delay to ECO4
Back in January some corners of the media reported that ministers were thinking of scrapping the ECO scheme due to rising energy prices. However, a few months on, and we now have the government's official response to the ECO4 consultation. The good news is that it all looks set to continue, be it just a few months behind schedule.
The timelines given within the original consultation indicated that ECO4 would be brought in from April 2022 and would run until 31st March 2026. However, the necessary legislation was not laid in parliament due to delays in the team who are responsible for drafting the new rules. This left the industry in a bit of a limbo.
A new timeline
Lord Callanan, the Minister for Business, Energy and Corporate Responsibility, reaffirmed in his Ministerial Foreword, that the government was committed to extending the ECO scheme until 2026 at a value of £1 billion per annum. This would be targeted at low income and vulnerable households living in the least energy-efficient homes (EPC rated D to G).
Due to the delays, ECO4 will now commence in July 2022. From now until the 30th June 2022, measures can continue to be installed to ECO3 rules with some exceptions (new and replacement Oil/LPG heating systems excluded). This is known as the ECO3 interim delivery period, which has been established to support the supply chain during the gap between ECO3 and ECO4.
The government will allow up to 10% ECO3 delivery to be carried over into the ECO4 scheme with the exception of Oil and LPG fuelled heating systems. This is because Oil and LPG new and replacement heating systems (including hybrid systems and Bio liquids) will no longer be available in ECO.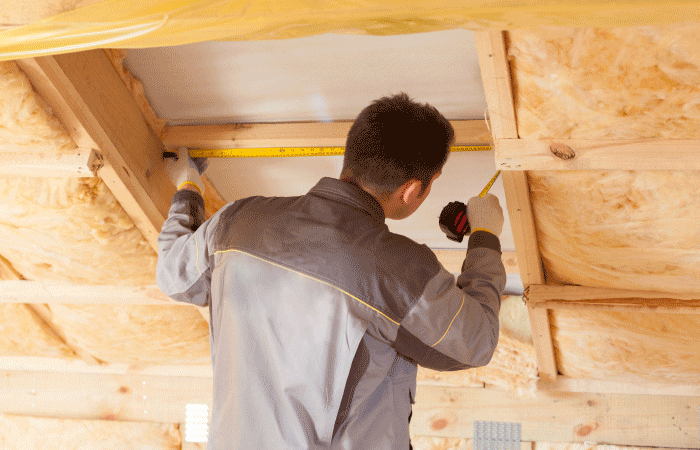 New minimum requirements
It is estimated that around 450,000 homes could be upgraded under ECO4, which will focus on upgrading the least energy efficient owner-occupied, private rented and social homes. Much of the activity within ECO will be within the owner-occupied sector.
Interestingly, ECO4 will be introducing new minimum requirements for projects. Homes at SAP band F or G should be improved to at least SAP band D, and those rated E should be improved to at least a C. There will be some exemptions, but these will be the minimum requirements needed to receive a full project score which will impact the level of funding received through ECO.
Based on these requirements (alongside houshold eligibility) the number of owner occupied homes eligible for ECO could be around 3 million homes.
In addition to this, the government has also set a minimum target of 150,000 private rented properties to be upgraded from band E, F and G, which will help the country to meet its fuel poverty targets.
Delivery in accordance with PAS 2035
Installing measures under ECO4 will be subject to the latest standards and associated processes outlined within PAS2035 and PAS2030:2019. This means that installers will need to have PAS 2030:2019 certification in order to deliver installs within ECO, and all ECO funded projects will need to be overseen by a TrustMark Approved Retrofit Coordinator (Retrofit Coordinators can be found via our online search facility).
Updated Scoring Methodology
It has been agreed that the ECO4 scoring methodology will be based on the difference in average annual bill expenditure between the starting and finishing SAP rating of the property- this will also regard the floor area. This approach will likely result in more multiple measure retrofits.
Pre and post RdSAP Assessments required
When it comes to evidencing, the government acknowledged the Energy Performance Certificate (EPC) as a tool for this, but indicated that changes to the framework would need to be made first, in order to make the EPC system more robust (This is expected to happen with the government's EPC Action Plan).
With this in mind the PAS framework will be relied upon, with RdSAP assessments lodged in the Data Warehouse for all ECO4 retrofits in scope of PAS2035. SAP will also be acceptable depending on the risk path, type of property and the work being carried out.
The new scoring methodology would be evidenced via a pre and post installation assessment, and they would both need to be in the same format e.g. SAP and SAP, or RdSAP and RdSAP.
There is perhaps some confusion as to whether the pre & post RdSAP assessments would be EPCs or Energy Reports- this is something that Elmhurst is investigating.
Final thoughts
Elmhurst's Retrofit Support Team Leader, Simon Flint, comments: "We are really pleased that ECO4 has now been confirmed and excited about the opportunities it offers especially to our Retrofit members following confirmation that all improvements will follow the processes set out in PAS 2035.
Whilst there are still details that need to be confirmed, the level of funding available over the next four years will mean a significant number of properties have the chance to be improved.  
We are delighted that both pre & post RdSAP assessments  are required in order to measure the improvements achieved following retrofit and also welcome the added flexibility that will allow a Retrofit Coordinator to 'part lodge' a plan as measures are installed.
 We are working hard to understand the full changes that will be required to our systems and will update our members with more details as soon as we are able"