5 things to expect in the new Building Regulations
Since the release of the Future Homes Standard Consultation in 2019 the industry has prepared itself for an interim update to the Building Regulations for England.
After nearly 10 years, Part L (Conservation of fuel and power) will be radically overhauled with the introduction of new ambitious uplifts in the energy efficiency of new homes. It is widely anticipated that the new Building Regulations will be released this month (December), but what can industry expect? Here's a summary below…
A 31% reduction in carbon emissions (compared to Part L 2013)
Also referred to as 'Option 2', as it was described in the Future Homes Consultation, this was the government's preferred option to uplift energy efficiency standards. It will deliver more carbon savings compared to option 1 (20% reduction in carbon emissions), and result in lower bills for households. This will be achieved through carbon saving technology such as photovoltaic (solar panels) and better fabric standards.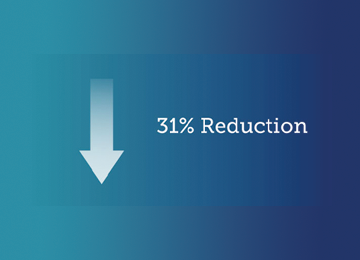 Retention of the Fabric Energy Efficiency Standard.
Approved Document L1A (2013) introduced the Fabric Energy Efficiency Target which drove the fabric standards and fabric first approach to construction. It was proposed that the fabric energy efficiency standard would be scrapped in the new Building Regulations (2020), but the government opted to keep the performance metric after feedback from the consultation.
Retention of Fabric Energy Efficiency Standard will ensure appropriate emphasis on the fabric first approach and will result in higher fabric standards for walls, floors, roofs and openings. Fabric Energy Efficiency will be assessed using the Dwelling Fabric Energy Efficiency Rate (DFEE) and Target Fabric Energy Efficiency Rate (TFEE).Two options for the TFEE were proposed in the Future Building Standard consultation and we await the consultation responses to determine which one will be chosen.
Introduction of a new Approved Document for the mitigation of Overheating risk.
One of the biggest expected changes to the Building Regulations is the removal of overheating risk assessment from SAP and Part L.
Overheating risk is currently assessed in Part L, however the Environment Audit Committee's (EAC) enquiry into heat waves recommended that the risk of overheating should be included in the Building Regulations, and the government has long been concerned about the risk of overheating, particularly in new buildings.
We therefore expect overheating to be given its own Approved Document, and a new Building Regulation will make it a legal requirement for the builder/developer to provide the Building Control Body with evidence to show that the overheating risk has been mitigated. There are two methods to demonstrate compliance:
Simplified Method: developed by the Department for Levelling Up, Housing and Communities (DLUHC). This method focuses on the glazing vs floor area and reducing solar gains and removing excess heat.
The Detailed Method – Dynamic Modelling: uses dynamic thermal analysis and the methodology is included in CIBSE TM59. It requires the use of software packages such as DesignBuilder or Integrated Environmental Solutions (IES) and provides a more flexible approach to building design.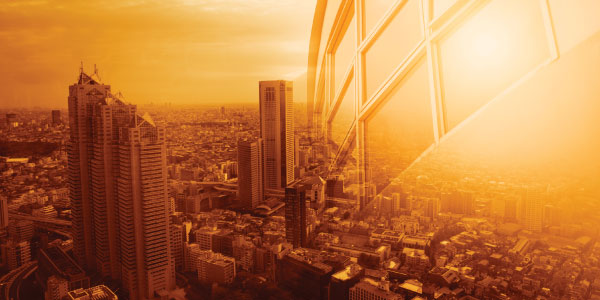 Introduction of a primary energy metric for the whole house calculation method for new extensions
Primary Energy looks at the sources of energy into your building and looks at how that energy has been generated and derived and transported to the dwelling. Some fuels will be penalised in terms of primary energy because they're quite intensive to generate and transport to the home, although it's important to remember that just because a fuel is high or low primary energy doesn't mean they'll be high or low carbon.
The metric was introduced when the UK was part of the European Union and the Energy Performance of Buildings Directive (EPBD) required all member states to move towards nearly zero energy buildings where it was cost effective to do so. They needed a metric to assess this and primary energy was selected at the time to satisfy that requirement. Due to the electricity grid becoming decarbonised, using carbon emissions as an overall indicator of how energy efficient a building is, isn't necessarily the most relevant metric anymore.
Changes to air tightness testing
Air tightness has been within Building Regulations since the early 2000s. It's the one key indicator of a building's quality that we use at As-Built stage.
Currently, developers are permitted to only sample test a certain proportion of dwellings. The government estimates that around 86% of all new dwellings are tested but due to the relating to the performance gap and inconsistent build quality across sites not being reflected in the results, it is expected that when the new regulations are introduced, all new dwellings will require an air tightness test.
There will also be a second approved method of air tightness testing introduced, called Pulse. Whereas the blower door method pressurises building to 50 pascals, Pulse measures air pressure at pressure 4 pascals, which is more realistic to what a building goes through and is a faster method of testing.
Conclusion
In conclusion, there are a lot of exciting changes anticipated for the interim uplift to Part L . We're hoping the new Regulations will be released soon (i.e. this December!) so that industry can start to prepare for their implementation in June 2022. But exactly when that will be is anyone's guess…