Why everyone should have 1st July in their calendars
It's been a long time coming but 1st July marks a pivotal moment for the retrofit industry.
From this date all ECO3 funded retrofit work will have to be carried out to PAS 2035 Standards. So what does this mean and how can you prepare? We'll explain below!
Book Retrofit Assessor Training
BOOK NOW >
What will change on 1st July?
From 1st July 2021 all ECO3 funded retrofit work will have to demonstrate compliance with PAS 2035.
We're currently in a transition period where installers are encouraged, but not required, to use PAS 2035 Standards. However in just under a month this will all change and all ECO3 work must be overseen by a TrustMark registered Retrofit Coordinator.
PAS 2035 also stipulates the involvement of trained and accredited Retrofit Assessors, who carry out property assessments on behalf of the Coordinators.
We've outlined their responsibilities below:
Retrofit Assessor:
A trained and accredited Domestic Energy Assessor who has undertaken further training as a Retrofit Assessor. Their role is to carry out assessments under the direction of the Retrofit Coordinator and provide them with the following:
Occupancy Assessment
Energy Assessment
Condition Report
Retrofit Coordinator:
The project manager responsible for planning and overseeing the project. They must be trained and accredited with a TrustMark approved scheme. Their duties include:
Creating an improvement plan that spans 25 years
Arranging the design of the energy efficiency measures
Commissioning installers
How to get ready for ECO3
If you're not already trained as a Retrofit Assessor or Coordinator then that's a good place to start!
Elmhurst's online Retrofit Assessor course provides 10 hours CPD and can be completed in your own time. Upon successful completion of the course you can accredit with Elmhurst and then you're good to go.
Those looking to become Retrofit Coordinators can train with Retrofit Academy. This course is a lot more demanding and is approximately 100-150 hours long. Once you are qualified you need to become accredited with a TrustMark approved accreditation scheme.
Elmhurst currently has a number of government funded retrofit opportunities, which will provide energy and housing professionals with low cost entry into different retrofit professions. More information is provided in the links below:
Government funded Retrofit Assessor training and accreditation
Government funded Retrofit Coordinator accreditation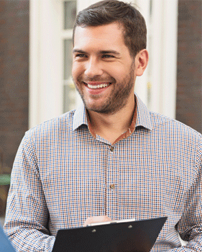 Snapshot 
What is ECO3?
The Energy Company Obligation (ECO3) is a government scheme that delivers energy efficiency and heating measures to homes in Great Britain. The focus of the scheme is to support low income, vulnerable and fuel poor households.
What is PAS 2035?
PAS 2035 is a set of standards or 'rules' that TrustMark approved Retrofit professionals must follow.
This covers everything from defining roles within the process i.e. Retrofit Assessors, Retrofit Coordinators, and Retrofit Designers, to creating processes for different categories of buildings, and, if needs be, redress.
How do I find work?
Retrofit Assessors will be working under the direction of Retrofit Coordinators, therefore it's advisable to get in contact with local Coordinators to find out about upcoming projects. We've written a whole article on finding work as a Retrofit Assessor which should help you.
Elmhurst also has its own Search for Assessor facility which companies can use to find Elmhurst accredited Coordinators. Posts are also advertised on LinkedIn, job boards and through word of mouth, so make sure to contact Local Authorities and Housing Associations to see if they have any upcoming opportunities (a list can be found on the linked article above).
Do I have to be a qualified Retrofit Assessor or Coordinator to carry out Retrofit work?
It depends. This is certainly the case for ECO3 from 1st July.
For other retrofit work, it is certainly beneficial to be qualified and accredited but not required. However, there is a strong indication that other government funded schemes will follow suit and retrofit professionals who have already trained, accredited and established themselves in the role will be at a distinct advantage.
Why have they introduced these new rules?
In 2016 the government released its Each Homes Counts Review which identified areas of improvement for the retrofit industry- namely more accountability and set guidelines to ensure quality and competence.
The aim of PAS 2035 is to take a whole house retrofit approach which takes a more holistic view of the property and takes into account occupancy patterns, location and a long term plan for the property.
It is hoped this will restore consumer trust in the industry and stimulate the uptake of more energy efficiency measures.
---
Useful links: