The Good Homes Alliance calls for changes in how the industry implements shading
The Good Homes Alliance (GHA) and the British Blind and Shutter Association (BBSA) have released a new design guide focusing on shading strategies for houses. The aim of the new design guide is to emphasise the importance of shading as an overheating mitigation measure to tackle the increasingly hot summers and heatwaves in the UK. This guidance follows the release of overheating regulations in England and Wales in respective Part O documents as well as the introduction of overheating requirements in Scottish Section 6.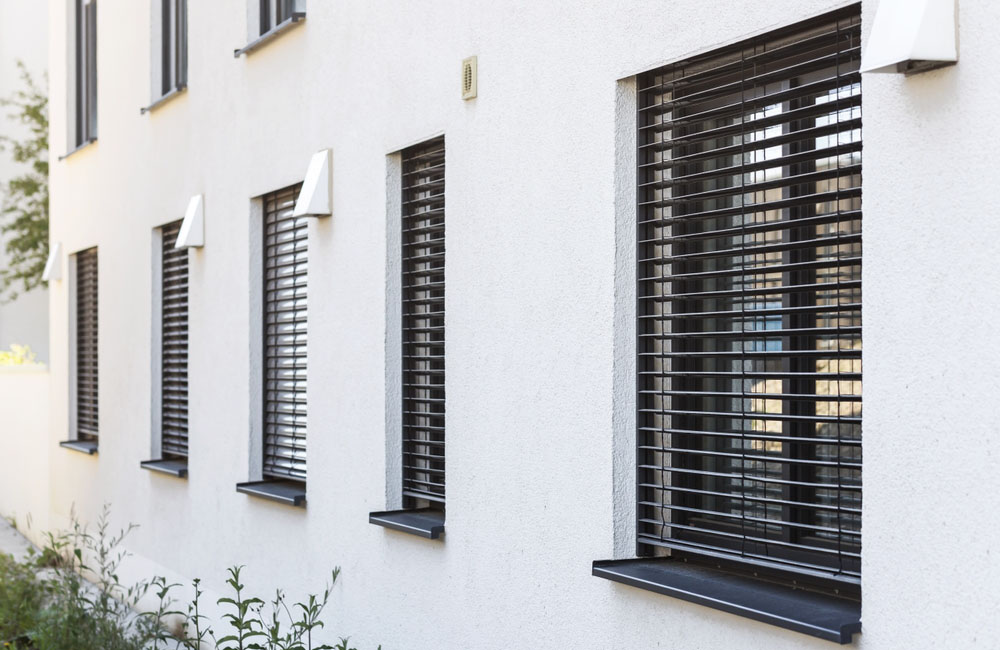 Current design practices
Current design practices can lead to unintended consequences where a number of factors such as increased fabric efficiency, improved airtightness, glazing design and internal gains can cause a home to overheat. Overheating in homes leads to discomfort, decreased productivity and sleep, increased energy use and even death, with over 2,000 heat related deaths in 2020.
Shading has been used as a mitigation measure for centuries but it has slowly become a forgotten art in the UK where shading is almost always an afterthought in dwellings. As a result, retrofitting of shading measures can increase the cost of implementation and decrease the effectiveness of the shading strategies compared to those implemented at design stage. The GHA and BBSA believe there are a number of reasons for the barrier to implementing shading at the design and construction stages, including the upfront build costs, health and safety guidance and the impression that the UK is a cold climate.
What is the aim of the guide?
The aim of the guide is to change the culture within the construction industry and put shading at the forefront of building design. It further aims to facilitate the knowledge of homeowners and tenants around the benefit and usage of shading devices to improve dwelling comfort and decrease energy use.
The guide looks into a number of fixed, dynamic and alternative shading devices to better understand the benefits and implications of each mitigation strategy with respect to the overheating mitigation effectiveness, maintenance, ventilation and operability amongst other aspects.
Although the main purpose of a shading device is to limit unwanted solar gains, there can be a number of unintended consequences that should be considered when selecting a shading product for the purpose of overheating mitigation. Elmhurst believes the guide will be useful for overheating assessors when looking to implement mitigation strategies in dynamic thermal models, where this guidance can aid in advice to architects, builders and homeowners on the reasoning behind strategy choices.
The Shading for housing design guide for a changing climate document can be found on the Good Homes Alliance Website: https://goodhomes.org.uk/news/shading-for-housing 
Overheating Training & Competency Scheme
If you are interested in training to become an Overheating Risk Assessor and completing dynamic thermal models, view our Overheating Risk Assessment Training.
Elmhurst also has an Overheating Competency Scheme to give your overheating assessments industry recognition.
VIEW OVERHEATING TRAINING >
VIEW COMPETENCY SCHEME >