UK Set to Take Backward Step on Road to Net Zero
It is being widely reported that the Prime Minister, Rishi Sunak, is planning to water down some of the government's net zero policies/commitments.
In 2019, the UK became the first major economy to legally commit to achieving net-zero carbon emissions by the year 2050. Since that landmark decision, the country has undergone significant political changes, cycling through four different prime ministers, each vowing to lead the nation toward a more sustainable future.
Yet in recent times, the government has been facing increasing scrutiny due to their lack of action in this arena. The Climate Change Committee (CCC), who are an independent statutory body set up to advise government on how they can reduce carbon emissions and the impact on climate change, has continued to highlight that the government's current policy and programmes will not ensure delivery of the UK's net zero by 2050 target.
Fast forward to today, and it would appear that the government is indeed struggling to meet its green commitments, with the Prime Minister now set to dilute a number of key green policies.
What has the UK previously pledged to do?
The "net zero target" refers to the UK's aims to have no extra greenhouse gas emissions by 2050, compared to 1990 levels. Essentially, any carbon emissions that are produced would be balanced by actions that remove them from the environment.
Since 2019, the government has outlined a number of key policies/commitments to help the UK meet its ambitious target, this included the following:
• By 2035 the UK will be powered entirely by clean electricity, subject to security of supply.
• An ambition that by 2035, no new gas boilers will be sold.
• An ambition to install 600,000 heat pumps per year by 2028
• Strengthening of energy efficiency requirements for private sector landlords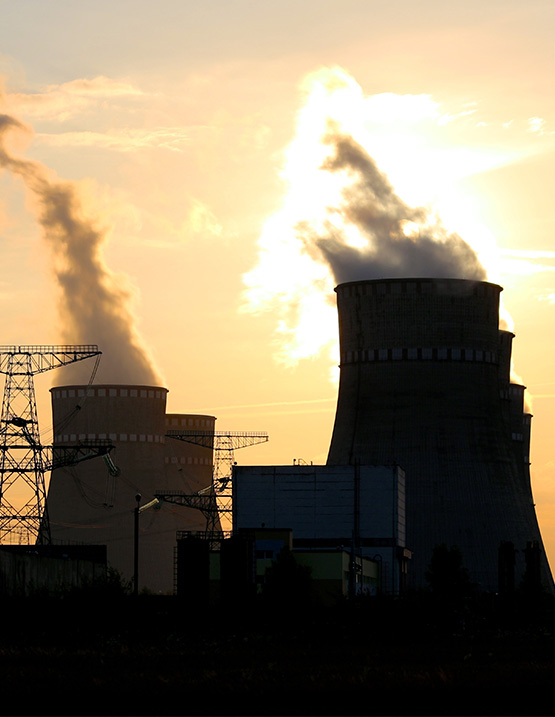 What is being announced?
The government is adamant that the target of Net Zero by 2050 is set to remain, but they have made it clear that they want to reach it in a "more proportionate way".
The Prime Minister, Rishi Sunak, will be delivering a major speech in due course, outlining changes to core policy/commitments, which will include the following:
Reduce the installation of gas boilers by 20% by 2035, aiming for an 80% phase-out.
Homeowners and landlords to face no new energy efficiency regulations on homes.
2026 ban on off-grid oil boilers will be delayed to 2035, with only an 80% phase out target at that date.
Martyn Reed, Group Managing Director of Elmhurst Energy, suggests that this recent development stems from a failure to sufficiently incentivise landlords and homeowners to make energy efficient upgrades:
The UK's commitment to achieving net-zero carbon emissions by 2050 was a commendable step in the right direction. However, this softening of green policies raises significant concerns. It's apparent that if the government is indeed thinking about easing off on regulations, they should counterbalance that by providing compelling incentives to homeowners and landlords. A more proactive approach to incentivising can spur voluntary change even before regulations are inevitably mandated.
Further echoing this sentiment, Elmhurst Energy's Managing Director, Stuart Fairlie, expressed strong disapproval of the government's actions, emphasising the necessity for fundamental change:
"No matter how you phrase it, the PM's approach is a clear step back from earlier commitments to tackle climate change. Diluting key policies reveals an unsettling new priority – the PM is sacrificing environmental progress, and a safer, greener world for our children and grandchildren, for a temporary pat on the back from parts of his own party."
Fairlie added: "We shouldn't focus on what other countries need to do. The UK has the worst-performing buildings in Europe. England and Wales have almost 2 million people in fuel poverty in rented homes and they will suffer if energy efficiency targets are ditched. Put simply, EPC band D-G homes can cost almost three times as much in fuel bills for a tenant than those in band C. If there is no impetus to upgrade to a C, then thousands of tenants pay more.
"High fuel bills and cold, leaky homes aren't just environmental concerns; they are real issues that people face today. Just this week we have seen reports of how much people will get in government handouts to cover their winter fuel payments. Yet if we really went out and reduced carbon emissions by making homes warmer and more energy-efficient, such payments would not even be necessary"
Elmhurst Energy will be monitoring the Prime Minister's speech, with great interest, and hope that further clarity is provided on when and where future energy efficiency regulations will occur.
---
Useful Links
https://www.bbc.co.uk/news/uk-politics-66857551