What to expect from a Domestic EPC Assessment
So… you've arranged for a Domestic Energy Assessor (DEA) to visit your property to carry out an Energy Performance Certificate (EPC). But what can you expect? Where do they need to access? And why isn't your EPC the same as next door's?! We spoke to Technical Consultant Ellie Meads who sits on our Domestic Support Team to find out.
What will happen in the lead up to a visit?
Before a DEA visits they will call to confirm the type and size of the property and which areas they will need to access, ideally completing a pre assessment questionnaire. The assessor is not there to move anything, so you will need to remove any obstructions from areas like your airing cupboard, or wherever the hot water tank or boiler is.
It's also worth mentioning that the DEA will complete a risk assessment and any areas that are deemed unsafe will unlikely be assessed. For example, if the loft hatch is directly above the staircase it may be deemed too dangerous. In this scenario you would need to show an installation certificate for the loft insulation instead.
What will happen during the visit?
The DEA will introduce themselves and ideally have an ID badge showing who they are and which scheme they're accredited with.
They will then take measurements for the property in order to create a floor plan. They will also take photographs of what is relevant to the EPC such as the heating and hot water systems, low energy lighting, insulation, and ventilation. They will not take photos of whole rooms or personal items.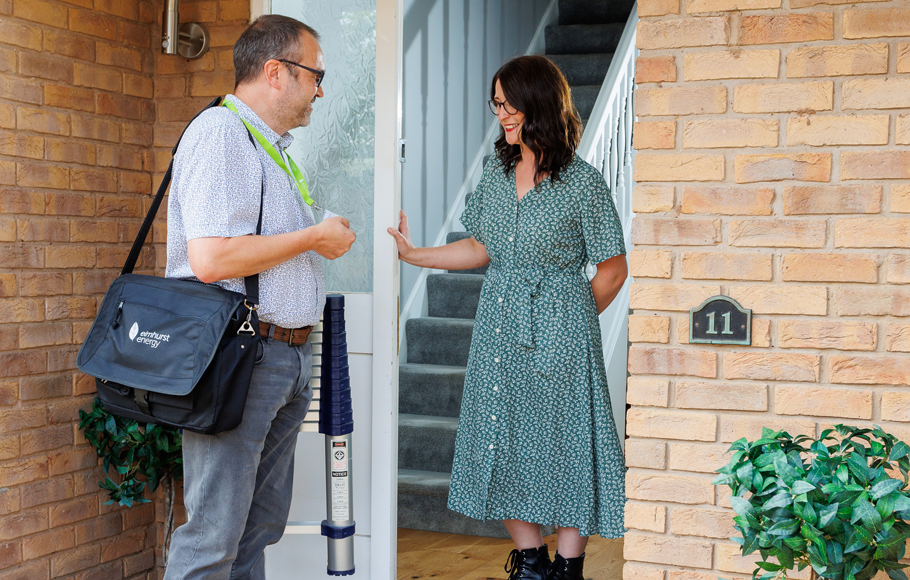 How long does the assessment take?
This is entirely dependent on the size and complexity of the property. As a rough guide you could expect anywhere from 30 minutes to an hour.
Do I need any documentation?
EPCs are evidence based, which means they are non-invasive (no drilling or hammering into walls!) Therefore if a DEA can't see or measure something i.e. insulation, you must provide documentation. You can do this by getting a letter of confirmation from the installer (with the company name, contact details and property address on) detailing the thickness of the insulation. It must show that it was installed (past tense), not that it is going to be.
For Solar PV you should have an MCS certificate. If not, the DEA can go off the percentage of the roof.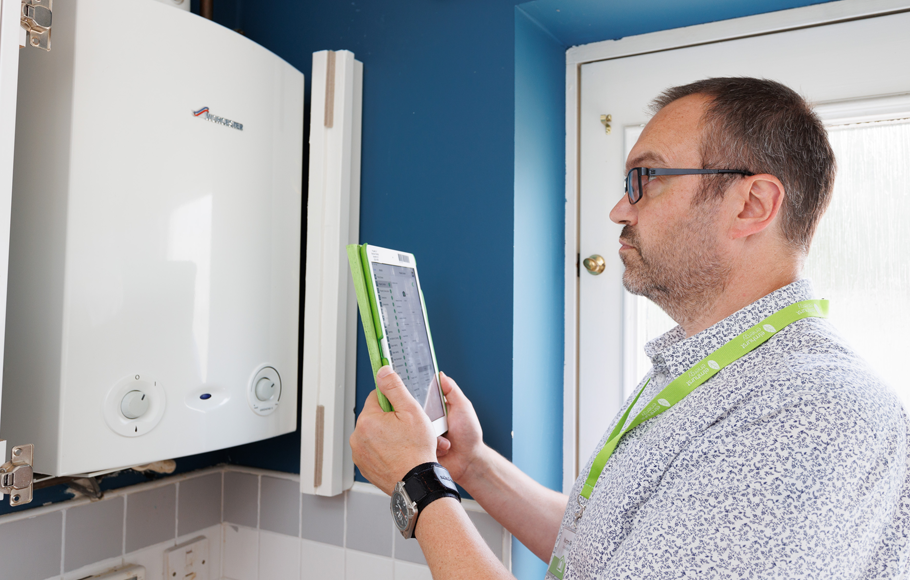 How is an EPC issued?
Once the DEA has completed their assessment they will lodge the report with the central government register and send you a link to your EPC via email.
You can also search the central register yourself to a view a copy:
What if I have any queries?
If you have any questions about your EPC we would encourage you to contact the DEA who carried out the assessment.
Elmhurst Energy does not provide EPCs; we are an accreditation body for energy assessment professionals, including DEAs.
Why is the floorplan different from letting agent's floorplan?
The methodology for energy assessment is about measuring heat loss, so the assessor will draw a basic floor plan to work out the floor area and ceiling heights. Agents' floor plans usually provide details of interior room layout and facilities in certain rooms.
Why does my EPC Rating change?
The energy efficiency rating which is the A to G scaled displayed at the top/beginning of the EPC, is actually based on cost factors such as the type of fuel used for heating, hot water and ventilation. Government authorised updates to software will mean that cost factors are affected. Also changes to the property such as adding an extension will likely increase the running costs and therefore change the EPC rating.
At present if a property uses mains gas it will score favourably against a property using electricity, as it costs less per kWh (Kilowatt Hour). Elmhurst has been campaigning that the EPC should give equal prominence to cost, carbon and energy metrics.
Why aren't heat pumps and PV panels shown on the EPC?
PV panels are shown on the EPC but only show basic details that the panels are present
Elmhurst is currently in conversations with government to make sure heat pumps are shown on the EPC in future.
Read more about why EPCs do not currently recommend heat pumps.
Where can I find out more?
You can find out more about EPCs on our EPC explained page.
Find an Assessor
If you have any other questions about EPCs or the assessment process we would encourage you to talk to a DEA who will be able to help you further. You can find a DEA near you using our Find an Assessor Tool.
SEARCH NOW >