Building Regulations in England takes its next step
It has been a long time coming, but the government has now published its updated Building Regulations for England which includes amendments to Approved Documents- Part F (ventilation), and Part L (Conservation of fuel and power), as well as the release of a new approved document for Overheating (Part O).
What are Building Regulations?
Building Regulations establish a set of technical standards for the design and construction of buildings. If you're building something new, or making big changes to an existing building, it is likely that you will need to comply with Building Regulations.
Building Control Bodies will enforce these regulations to ensure that compliance is achieved.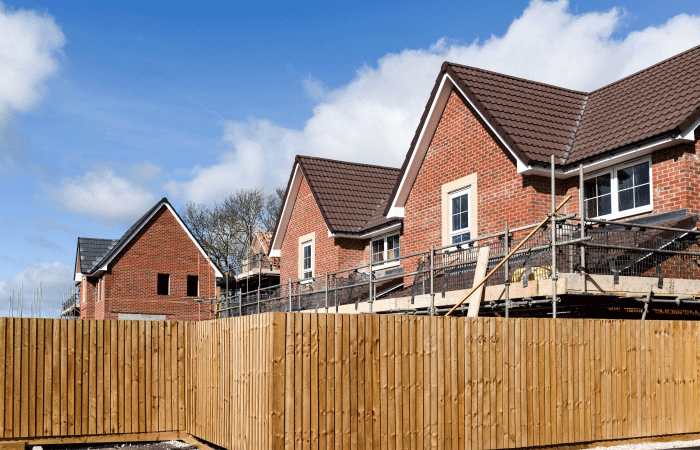 What does this mean?
Individuals responsible and involved with new build construction, will have some time until they will need to comply with these new regulations, which will be enforced from 15th June 2022. This means that any Building Regulation applications received after this date will need to adhere to the new regulations published today.
What has changed?
This update to regulations provides an intermediate uplift to existing energy efficiency standards. It a stepping stone towards the government's new Future Homes Standard (due to be introduced in 2025) which aims to future proof new buildings with low-carbon heating systems and "world leading levels" of energy efficiency.
Following a review of the newly released Approved Documents, Elmhurst has listed some of the key changes that may be of interest to industry:
Uplift to energy efficiency standards- 31% reduction in carbon emissions (compared to Part L 2013) delivered predominantly through carbon saving technology and fabric improvements.
Adoption of the 'full' Fabric Energy Efficiency Standard as expected.
Introduction of new Building Regulation and Approved Document O for the mitigation of Overheating risk.
Removal of the overheating risk assessment from Part L and SAP.
The other changes for new homes were confirmed in the Future Homes Standard consultation response earlier this year. Details of this can be found here.
Uplift of fabric standards for new thermal elements for work on an existing home
Introduction of a primary energy and fabric energy efficiency metric for the whole house calculation method for new extensions
New or replacement heating systems should be designed to accept low carbon heating in future
Revised guidance on work to ventilation systems in existing homes