How RdSAP to SAP Converter is helping Retrofit Coordinators
Ashley Crawford is the owner of CC Ltd which he established in 2007. He was one of the first Elmhurst members to lodge an Energy Performance Certificate with the company and has since branched out into commercial EPCs, Display Energy Certificates and ESOS assessments to name a few! He's recently added Retrofit Assessor and Retrofit Coordinator to that list so we got in touch to find out what he thought of our RdSAP to SAP Converter software.
Why did you choose to become a Retrofit Coordinator?
I did the course because I'm a building surveyor so it fits in with my background. I've been a building surveyor since 2010, and I've always been involved in different industry initiatives.
I was a bit reluctant at first, due to the coming and goings of industry initiatives, and of course I questioned whether I should be spending money during a time of uncertainty, but I have a lot of faith in Retrofit and the future of PAS 2035. CC Ltd now has 4 Retrofit Coordinators and the investment is already worthwhile.
What kind of projects have you been involved in?
I've been involved in loads – everything from one man band ECO installers to larger boiler and insulation companies and several housing associations that are doing whole house retrofits.
I've had a lot of Path Cs (high risk projects) with eight or nine measures and battery storage.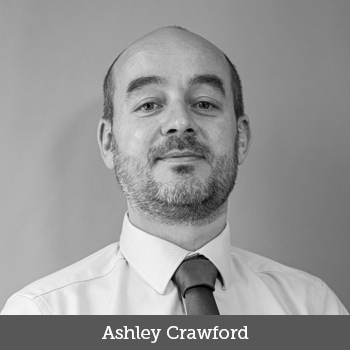 How has RdSAP to SAP Converter helped you?
Being able to convert an RdSAP XML file to a full SAP file gives me much more flexibility when it comes to modelling. In Design SAP I change different inputs such as wall insulation and so on, which helps me create an accurate Improvement Plan.
You could do the bare minimum and do your modelling in an EPR but I don't want to be like that. Clients come to me because they know the quality of my work and you'll find that most people who've done a Level 5 course are interested in the job and enjoy problem solving.
Why did you choose to accredit with Elmhurst?
Things just seem to flow better with Elmhurst and I've always had a good relationship with the team. They also seem to care more about the industry, and there's auditing in place to make sure work meets a particular standard.
From a practical view point I've got 18 surveyors who work for me and they all say they'd rather use RdSAP Go when completing assessments. It just flows nicely and all the inputs are laid out in a logical way so you're not running up and stairs to tick things off.
And finally, is there any advice you'd give to those just starting out as Retrofit Coordinators?
All singing and dancing software is not always the answer, take your time to read and understand PAS 2030 and PAS 2035, and use software that has a logical and honest approach to create a better industry.
RdSAP to SAP Converter Tool 
Unlike other schemes, Elmhurst members will have the ability to take an Elmhurst RdSAP survey provided by a Retrofit Assessor and can convert it into full SAP. This is an important tool, recommended in PAS 2035, that will allow members to amend more of the inputs, so to assess the impact of proposed measures, in far more detail than you can with RdSAP. You can see how it works below.
ACCESS NOW >
Want to find out more about Elmhurst's scheme for Retrofit Coordinators?
Our involvement in the preparation of PAS 2035 has allowed us to develop a professional scheme which helps members deliver quality within their role as a Retrofit Coordinator. Find out more about Elmhurst accreditation, including our exclusive benefits for members and bespoke software tools.