Elmhurst calls for 3 Year Validity, New Metrics, and Consistency with Scotland's EPCs
Back in July, the Scottish Government proposed radical changes to Energy Performance Certificates (EPCs), launching a public consultation that proposed to halve their validity period, update the metrics they provide and modernise their delivery. Elmhurst Energy has actively engaged in this consultation process, and we are pleased to share our detailed responses and key recommendations to the 19 questions posed by the government.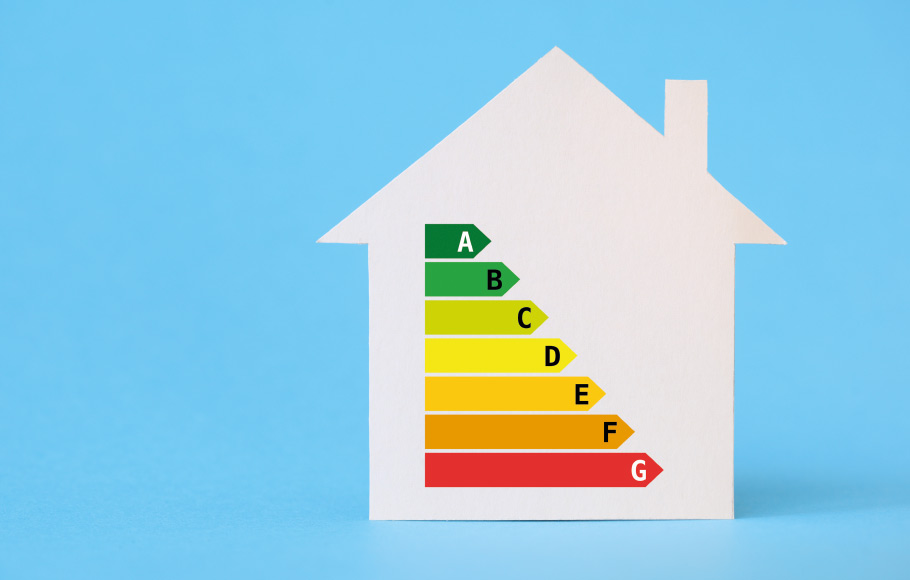 Metrics on Reformed EPCs:
Elmhurst enthusiastically supports the expansion of metrics on reformed EPCs. We advocate for a comprehensive EPC that includes metrics for energy consumption, cost, and carbon emissions. These three essential components will better serve consumers in their pursuit of energy-efficient and environmentally-friendly homes.
Prominence of Energy Efficiency Features
Elmhurst underscores the necessity for clear and specific information regarding energy efficiency features on EPCs. Avoiding subjective language like 'assumed, good, bad' in favour of actual measurements and u-values will enhance transparency and empower consumers.
Consistency in Domestic and Non-Domestic EPCs
We strongly advocate for uniformity between domestic and non-domestic EPCs, as well as consistency across different regions. Inconsistencies can lead to confusion and misinformation among stakeholders, hindering progress towards energy efficiency goals
Primary Role of EPCs
Elmhurst firmly supports the notion that EPCs should serve as a comprehensive information tool, covering energy consumption, cost, and carbon emissions. We emphasize the importance of regular updates to reflect changes in a building's energy performance.
Validity Period of EPCs
The Scottish Government should go one step further with regards to the proposed reduction in the EPCs validity period. We recommend that instead of the validity period being halved to 5 years, it is instead reduced to 3 years. This adjustment is crucial to ensure that EPCs remain relevant and accurate, especially considering potential changes in energy costs and savings over time.
Transition to Digital Format
Elmhurst supports the transition from PDF to webpage format for EPCs. This move offers enhanced security and reduces the risk of misuse or fraud. However, we stress the importance of ensuring a smooth transition and providing options for printed versions in specific cases.
Improving Signposting to Support and Advice Schemes
We agree with the proposal to improve signposting to further support and advice schemes on the EPC. This will facilitate a better customer journey and promote funding for retrofit projects, aligning with broader energy efficiency goals.
Access to Historical EPCs
Elmhurst recommends making historical EPCs accessible on the register. This transparency will allow stakeholders to track progress in energy efficiency improvements over time, providing valuable insights for potential buyers or occupiers.
API Access to EPC Register
Elmhurst welcomes the idea of accessing EPC data through an API link. However, we emphasise the importance of secure usage and storage, with API licenses granted to Approved Organisations under EPBR regulations.
Reviewing Audit and Assurance Requirements
Elmhurst suggests collaboration with the industry to implement quality assurance procedures, including Smart Auditing methods. Maintaining exclusive responsibility for sampling by accreditation schemes is crucial for transparency and fairness.
Additional Assurance Activity
Elmhurst advocates for thoughtful consideration of any additional assurance activities. We recommend leveraging existing industry forums like the Energy Assessor Scheme Operating Board (EASOB) for a collaborative approach.
Timeline for Reform Implementation
Elmhurst supports swift implementation of the proposed reforms, recommending a 6-month timeframe to allow stakeholders to adjust. We also suggest alignment with RdSAP 10 or SAP 11 for a smoother transition.
Elmhurst's Managing Director, Stuart Fairlie, comments: "Elmhurst are pleased to reply to this vital Scottish consultation. EPCs remain an important asset to the industry and a key component in Scotland's goal of achieving warmer, cheaper to run, healthier and less carbon emissions for all homes and businesses. Providing home and building owners with advice and coherent information will allow them to make informed decisions and help prevent any misunderstanding of what EPCs are and what they are not, as we have seen from recent headlines.
Elmhurst also welcomes the proposals to reduce the validity of EPCs and to include more metrics. These are steps that Elmhurst has been advocating for some time, as highlighted in our publication, The Elmhurst Almanac. The proposed changes will certainly help to provide clearer and more up-to-date information to home and building owners, allowing them to make better decisions about their home or workplace.
Finally, this consultation is also positive news for Elmhurst members who provide energy assessments on homes and non-domestic buildings throughout Scotland, and it shows that the Scottish Government is committed to investing in the EPC and the future of energy efficiency. We continue to fully support Scottish Government to develop and improve upon the current system.
Elmhurst are delighted to respond on behalf of our members, who all provide an excellent service to stakeholders in Scottish homes and buildings."
READ FULL CONSULTATION RESPONSE >