Keep Your Cool: The Prominent Issue of Overheating
As the world navigates the impact of climate change, the issue of overheating in buildings continues to increase across the building industry. It is more important than ever for building owners to ensure their buildings are safe from overheating and compliant with the Building Regulations.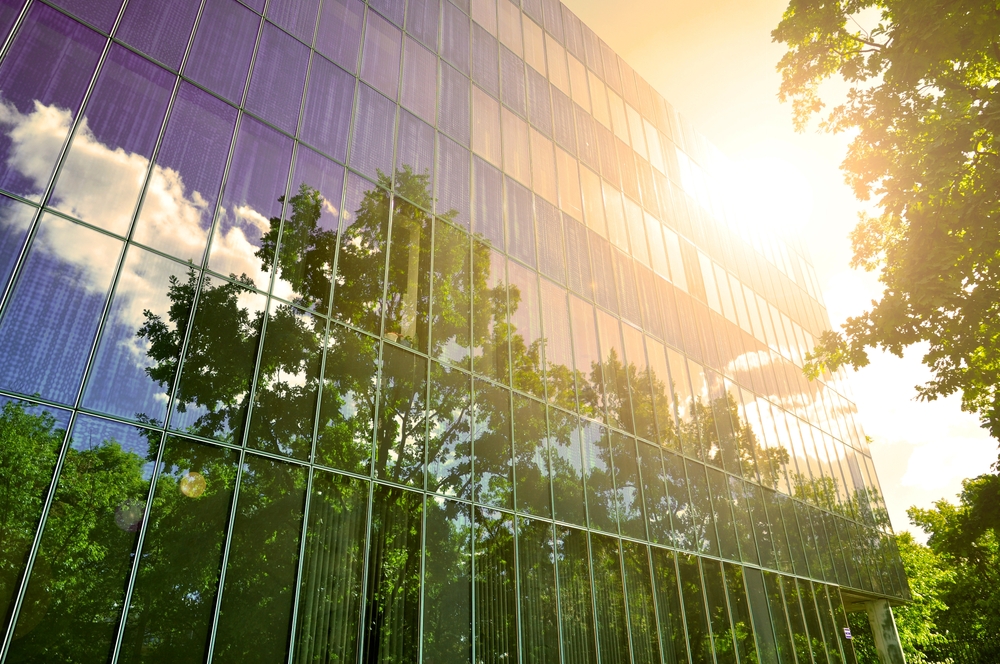 As temperatures rise, the energy performance of buildings, especially UK homes, has been put under scrutiny and is considered a key challenge for the construction industry. It is common knowledge that the UK has some of the worst performing buildings in Europe. With the climate changing, builders and existing building owners need to look at how they can keep their buildings warm in harsh winters and cooler in the summer months.
What Causes Overheating?
There are many contributing factors to the issue of overheating, but none more so than climate change. This term refers to the large-scale, long-term shift in the planet's weather patterns and average temperatures due to a combination of factors, including the release of carbon dioxide into the air.
While the climate is warming, temperatures aren't expected to rise exponentially. Natural fluctuations will still cause unusually cold years and seasons, but these will become less likely. Evidence for this can be seen from the current record-breaking temperatures seen across Europe in recent months.
Other causes of overheating in buildings include:
Solar gains through the building fabric, including through materials such as cladding, insulation, and finishes.
Solar gains through windows.
High external air temperature.
Internal heat gains, such as through cooking, bathing, or electrical items.
Why Does Overheating Matter?
Overheating is a critical issue that should not be underestimated. It can cause discomfort and irritability, reduce productivity and in some cases make a home unliveable. It also comes with additional health risks to occupants, including heat exhaustion, heat stress, sleep disturbances, and more serious conditions such as cardiovascular and respiratory problems.
Individuals with underlying health conditions, as well as the elderly, young children, and pregnant women, are at a higher risk of experiencing severe health effects. To mitigate these health risks, it is crucial to take preventive measures during hot weather, ensuring proper home ventilation and staying hydrated by drinking enough water.
How Can We Solve The Issue Of Overheating?
Conducting an overheating risk assessment is a great measure to ensure your building is safe and compliant.
Overheating Regulations
The updated Building Regulations, released in June 2022, introduced a new Approved Document, Part O: Overheating. The document applies to all new residential buildings in England and Wales, including care homes and student accommodation.
The aim of the document is to mitigate the risk of overheating. This is done on the basis of prevention and remedy by means of limiting unwanted solar gains through windows and glazing and providing adequate means of removing excess heat from indoor environments via ventilation. The regulations also address the causes of overheating, such as uninsulated heating pipes, cylinders or a lack of heating controls.
Overheating is calculated through the use of either the Simplified Method or the Detailed Method as part of an Overheating Risk Assessment carried out by an Energy Assessor.
What is an Overheating Risk Assessment?
An Overheating Risk Assessment is a desk-based analysis of the potential for overheating of a building. Under Approved Document O, there are two methods of determining the overheating risk of a new building.
The simplified method focuses on using measures that have the lowest cost, whilst avoiding the use of air conditioning. It is more prescriptive than the detailed method and dictates what you must do to pass.
This method is more suited to buildings that are not located in large cities due to the urban heat island effect and cross-ventilation. However, certain considerations may mean the standards of the simplified method cannot be used, including noise, pollution, and security.
The Detailed Method, using Dynamic Thermal Analysis.
The detailed method utilises Dynamic Thermal Modelling (DTM) using a software package such as DesignBuilder or IES. It considers more of the building design and in greater detail, with more inputs, leading to more design flexibility.
The detailed method can consider factors that the simplified method cannot, including the g-value of the glass and shading from reveals and overhangs. However, the detailed method is more costly than the simplified method as modellers are required to purchase software package licences and specialised CIBSE weather files, in addition to the training, to do this analysis.
How Can You Get Involved?
If you are interested in getting involved with Dynamic Thermal Modelling, Elmhurst offers training through both IES and DesignBuilder. This training is delivered by experts, and we have options for both people with DTM experience and those without.
Complete Overheating Training
Learn how to carry out Overheating Risk Assessments for new build properties with Elmhurst's Overheating training. With new building regulations being introduced, buildings in England will begin to require Overheating Risk Assessments, making this an exciting area to get involved in!
Book Now >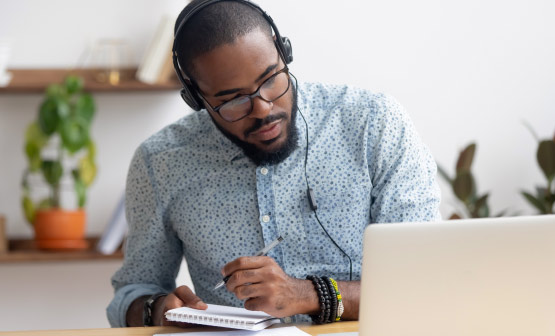 Join Elmhurst's Overheating Competency Scheme
If you already have experience or have completed training, then apply to Elmhurst's Overheating Competency Scheme.
Joining the scheme is a great way to stand out as someone trained and competent to provide overheating risk assessments. Access marketing materials, dedicated technical support, specially developed tools and entry into our 'Find An Assessor' search engine.
Join Now >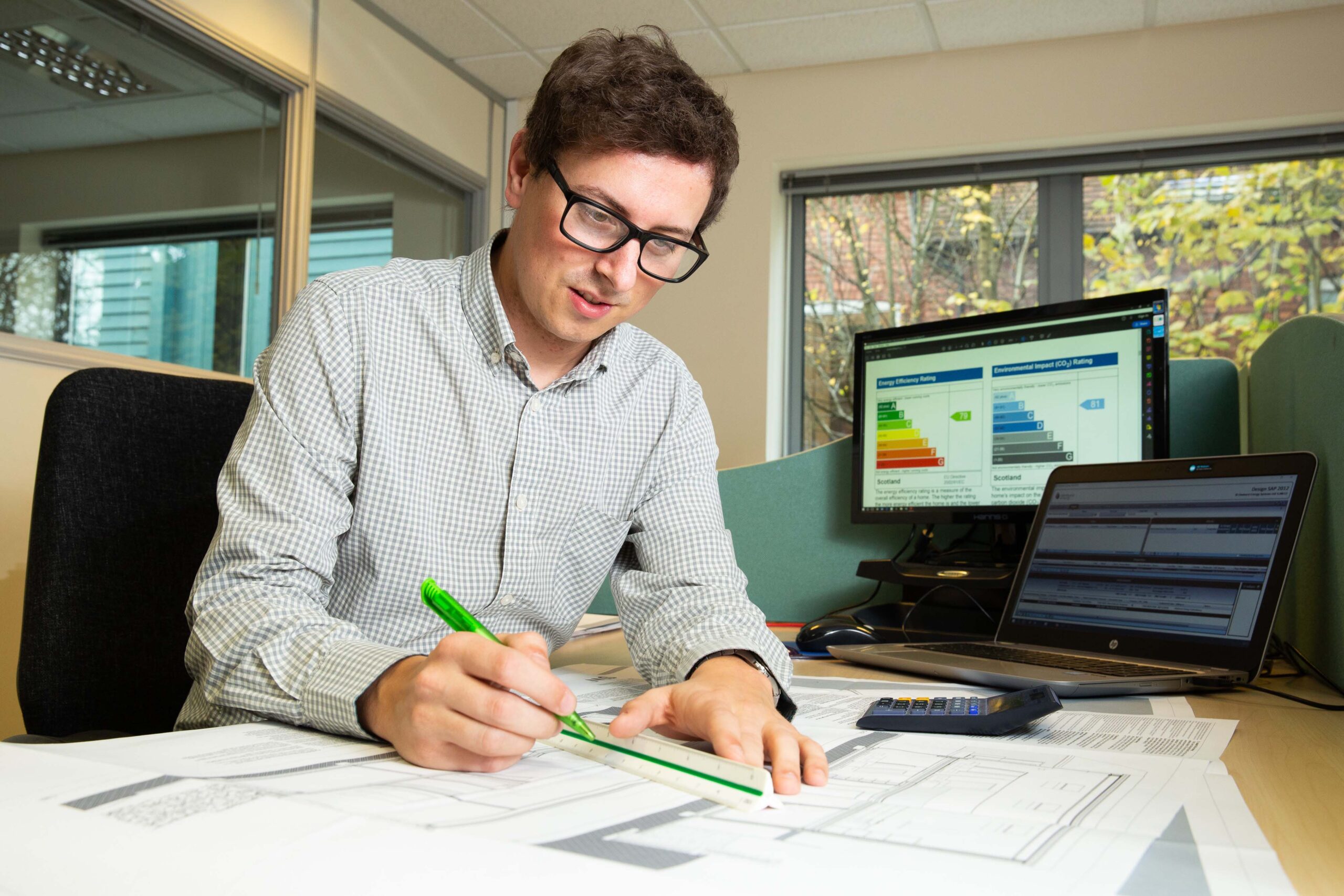 Find An Assessor Near You
Looking for someone to conduct an Overheating Risk Assessment? Search the UK largest database of energy assessors today.
Search Now >