A New Dawn for New Build Homes in England
From today (15th June 2023), a significant milestone has been reached in England's construction industry. The transitional arrangements for new building work on homes has concluded, and a strict adherence to the latest building regulations (Part L 2021) is now mandatory. This momentous change signifies a shift towards improved construction standards and a commitment to sustainability and energy efficiency.
Going forward, all new buildings, regardless of when the Building Regulations application was made, must comply with the rigorous Part L 2021 standards. These updated regulations encompass the latest advancements in building techniques, materials, and technologies, ensuring that homes constructed in England meet a better standards of quality, safety, and environmental impact. This decisive action heralds a new era of responsible construction practices and sets a precedent for future development, where energy efficiency and sustainable design principles are paramount.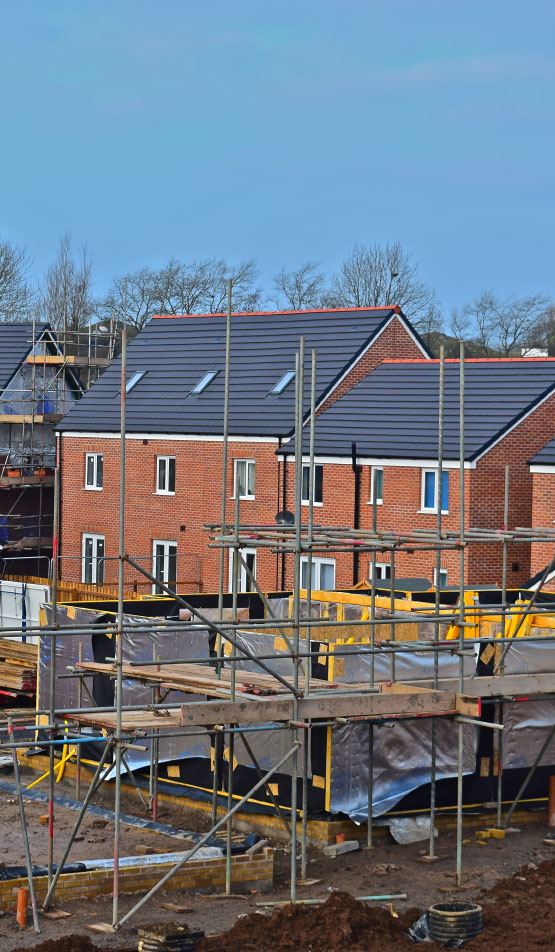 What is Part L 2021?
Part L, also known as Approved Document L, is a crucial set of regulations that governs energy performance standards in the construction and design of new homes. Its primary objective is to ensure compliance with Building Regulations while focusing on enhancing energy efficiency. Given the nation's commitment to improving the energy performance of buildings, the requirements within Part L have been strengthened to ensure that new properties are constructed to higher standards.
The latest version of Part L, introduced in 2022, comes nine years after its previous iteration in 2013. This update addresses the need for a significant uplift in energy efficiency standards. The primary target is a 31% reduction in carbon emissions compared to the benchmark set by Part L 2013. Achieving this reduction will primarily involve the implementation of carbon-saving technologies and improvements in building fabric.
With the country keen to improve the energy performance of all building stock., the requirements have been tightened to ensure that new property's are built to a better standard. Part L 2021 follows 9 years after the previous iteration of Part L 2013, and is looking at Uplift to energy efficiency standards- 31% reduction in carbon emissions (compared to Part L 2013) delivered predominantly through carbon saving technology and fabric improvements.
Elmhurst's New Build Dwellings Manager, Jason Hewins comments: "We are very pleased that the transition period to new versions of Part F (ventilation), L (conservation of fuel and power) and O (Overheating) has now concluded meaning more new homes will be constructed to the most up to date standards. Many Elmhurst members have been completing assessments against Part L 2021 for over a year now using Design SAP 10 which was the first fully approved, commercially available version of SAP software. Design SAP 10 continues to be developed based on the feedback from members and we are planning to releasing more improvements in the coming weeks and months."

As the transition Part L 2021 ends Elmhurst is now awaiting Government to issue the consultation on the Future Homes Standard and SAP 11 which is expected soon. We will of course provide an update with any developments in this area.
Search for an On Construction Domestic Energy Assessor (OCDEA)
Search locally or nationwide for an Elmhurst accredited OCDEA, who can delivery new build energy calculations required for compliance with Part L 2021.
SEARCH NOW