The Heat Pump Investment Roadmap: Good Intentions, but cost remains an issue
The Department for Energy Security & Net Zero has published its Heat Pump Net Zero Investment Roadmap, summarising the UK government's heat pump policies and investment opportunities available. This roadmap is part of a series that is being published to refresh the Green Finance Strategy, with the aim of aligning policies and investments towards achieving the climate and environmental targets.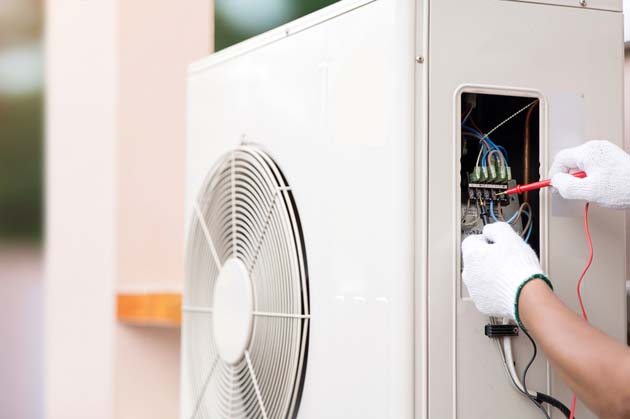 What is the Heat Pump Net Zero Investment Roadmap?
The Heat Pump Net Zero Investment Roadmap outlines the crucial role that heat pumps play in decarbonising homes and businesses across the UK. With heating currently responsible for more than a third of UK carbon emissions, it is imperative to decarbonise the heating of over 30 million homes and businesses in just over 25 years to meet the net zero 2050 target.
View Heat Pump Net Zero Investment Roadmap
The government predicts that the number of heat pump installations in the UK will increase from 55,000 a year in 2021 to 600,000 a year by 2028. This increase will require a cumulative investment of up to £28 billion across the supply chain and, if successful, would make the UK one of the largest markets in Europe for heat pumps.
To support the growth of the heat pump market, the roadmap includes various policy measures. These include targeted regulation to phase out the installation of new fossil fuel heating, a new market-based mechanism for clean heat, and public funding and investment through schemes such as the Boiler Upgrade Scheme. This scheme awards £5,000 of grant funding to households wanting to install heat pumps and was recently extended by three years to 2028 within the government's Powering Up Britain policy paper.
The government also expects the growing heat pump market to increase the manufacturing of heat pumps in the UK, with a prediction of at least 300,000 heat pumps to be manufactured by 2028. This will be aided by a strong pipeline of investment and component manufacturing worth up to £1 billion. This market opportunity is open to established heat pump manufacturers, new market entrants and those currently working in the fossil fuel boiler sector.
To support private sector investment, the government is implementing various measures to support businesses, including tax relief and export incentives. The government is also launching a Heat Pump Investment Accelerator Competition – a flagship initiative with up to £30 million available to support private sector investment – which aims to strengthen local supply chains and create thousands of new low carbon jobs.
Heat Pump Roadmap Criticism
However, the government has been faced with some criticism, with a recent article from the Telegraph arguing that heat pumps remain far too expensive for the government to meet the proposed targets. With the average heat pump costing around £10,000 currently, the price would have to decrease by 25-50% within two years for the goal of 600,000 heat pumps per year by 2028 to be met. The article further notes that heat pumps are, on average, more expensive to run than gas boilers and that the Boiler Upgrade Scheme only covers 30,000 installations a year across the UK.
Elmhurst Response:
Elmhurst Energy welcomes the Heat Pump Net Zero Investment Roadmap and is pleased to see government focus on low carbon heating systems. However, the high upfront and running costs of heat pumps may discourage many households from adopting this technology. To address this issue, policymakers should consider expanding the Boiler Upgrade Scheme to support more installations per year.
Additionally, the current tax regime that applies green taxes only to electricity supply should be re-evaluated. By rebalancing these taxes, policymakers could create a more level playing field between traditional gas heating and carbon-busting innovations like air source heat pumps, making them more financially attractive to consumers.