Section 6 (Scottish Building Regulations) Now Live
The new version of the energy standards in Scottish Building Standards, known as Section 6 (Energy), comes into force today, 1st February 2023.
As a result, any new domestic or non-domestic builds subject to a building warrant application on and from 1st February 2023 are required to demonstrate compliance with Section 6 2022.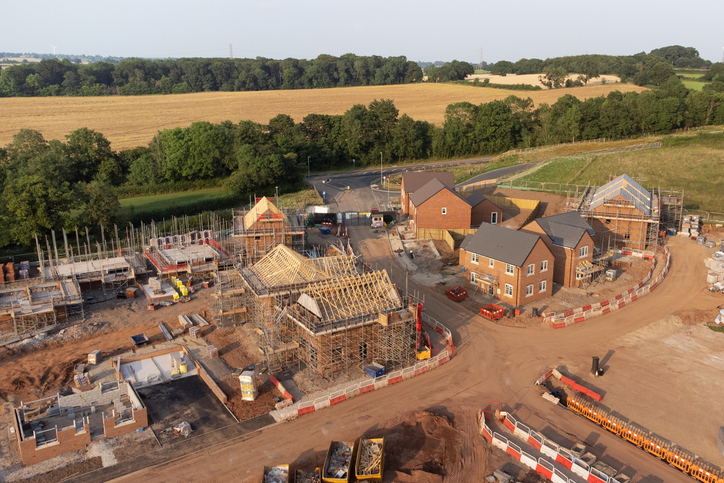 What is Section 6?
Section 6 of the Scottish Building Standards covers energy performance, overheating, and ventilation in residential and commercial buildings. The standards are separated into domestic and non-domestic. Any new Building Regulation applications received after 1st February 2023 must adhere to these new regulations.
The performance of new buildings is calculated using specialist energy compliance software, such as Elmhurst's Design SAP 10. In Scotland, local authorities, also known as verifiers, are appointed to independently check the buildings before and during construction to ensure compliance.
Technical Handbooks:
Designers seeking to comply with the standards or to submit a building warrant on or after 1st February 2023 should refer to the following technical documents:
What has changed? 
Domestic Construction:
A 32% reduction in carbon emissions compared with Section 6 2015.
Introduction of a Delivered Energy compliance metric alongside the existing carbon emissions standard.
Tightened limiting fabric standards for thermal elements for new homes and work to existing homes.
Mandatory airtightness testing on all new homes utilizing the CIBSE TM23 standard.
Overheating risk is now addressed in standard 3.28 and is no longer assessed in SAP assessments.
Adoption of the SAP 10 methodology.
Elmhurst's Design SAP 10 application is fully BRE approved for assessment of compliance to the new standards, and all existing Design SAP licence holders now have access.
Non-Domestic Construction:
Today, 30-40% of the electricity produced on the grid is from renewable or low-carbon sources. This is a significant increase from the numbers generated in 2014, where most electricity produced was from fossil fuels.
The new version of the Simplified Building Energy Model (SBEM) – the methodology used to calculate building emissions – reflects this change, showing an improvement of around 73% on the previous 2014 values.
As a result, non-domestic building owners can now take full advantage of the new carbon factors available.
EPC Lodgement Process 
The Scottish Government has recently confirmed the process for lodging EPCs on new homes following the introduction of Section 6 2022. Until 1st August 2023, any work completed against Section 6 2015 and the SAP 2012 methodology can continue to be lodged in Design SAP 2012 software. However, from 1st August 2023, all EPCs will need to be lodged against the SAP 10 methodology and, therefore, via Design SAP 10.
EPC ratings will likely change when recalculated in Design SAP 10. For any work currently under Section 6 2015, but will not be completed by 1st August, Elmhurst recommends importing the assessment into Design SAP 10 to view the revised EPC. For any assessments completed to Section 6 2022 standards, the EPC should be lodged via Design SAP 10.
Find an Energy Assessor Near You
In need of an EPC or energy/retrofit service? Why not search the UK's largest database of energy assessors and retrofit professionals now?
Find An Assessor