Truss v Sunak: What is their stance on climate change and net zero?
Next month, either Secretary of State, Liz Truss, or Former Chancellor of the Exchequer, Rishi Sunak, will be announced as the new Prime Minister. However, when it comes to their stance on climate action and plans for net zero, there is still much to be desired.
Back in July the Climate Change Committee (CCC) released its progress report claiming that urgent action is required now in order for the country to hit its target of net zero by 2050. In addition to this, the country has also faced a record-breaking heat wave in recent weeks, which again has highlighted the issue of climate action in the UK.
However, during the leadership contest, climate change has been conspicuous in its absence. In fact, a grand total of two minutes was devoted to discussing climate change policy at the first televised debate. This has caused some concern for those in the energy efficiency industry who are looking for assurances that the government will keep its climate promises and not abandon its net zero targets.
Here's how the two candidates compare:
Rishi Sunak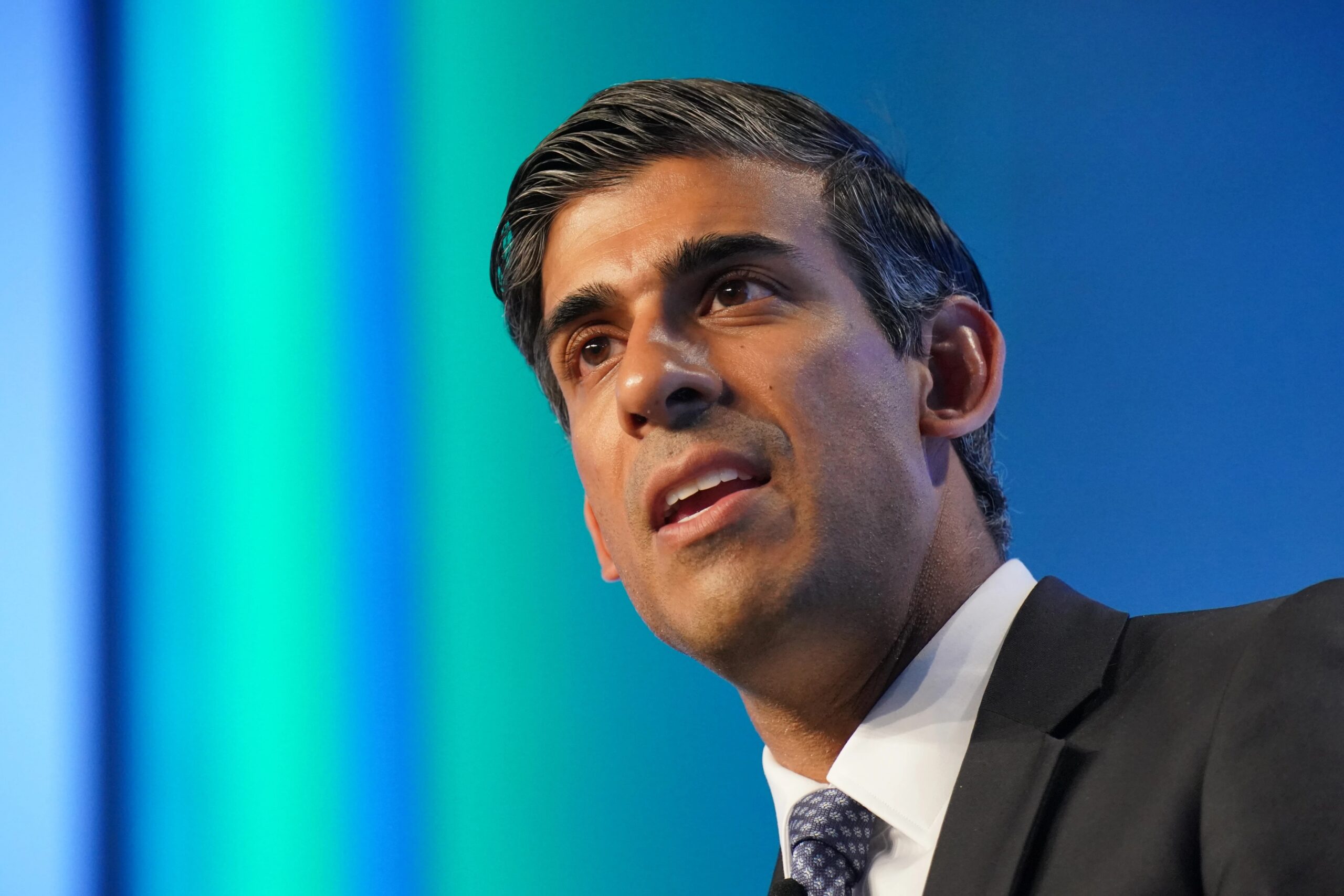 Former Chancellor of the Exchequer Rishi Sunak has outlined plans to make the UK "energy independent" by "investing in vital new technologies". In an interview with the Daily Telegraph, Sunak stated that that "wind energy will be an important part of our strategy", but that "as prime minister, I would scrap plans to relax the ban on onshore wind in England, instead focusing on building more turbines offshore".
He also pledged to re-establish the Department of Energy, which was absorbed into the Department of Business in 2016, and to create a new Energy Security Committee.
When it came to net zero, Sunak said:  "I am committed to Net Zero by 2050, but that can't mean neglecting our energy security". He added that his priority would be to beat the 2045 target for energy sovereignty to ensure "​​we're no longer reliant on the volatility of the global energy supply". He built on this cautionary approach during the leadership debates: "If we go too hard and too fast then we will lose people, and that's no way to get there, and I think we can get there in a way that's about growth, that's about jobs, that's about industries of the future, and that's the way to do it."
Furthermore, at COP26 Sunak outlined a vision of making the UK the 'world's first net-zero financial centre' and to contribute to global efforts to "rewire the financial system for net-zero". This would involve the launch of a £16bn sovereign green bond package and the launch of a net-zero transition plan mandate for large, high-emitting businesses from 2023. However some have expressed concerns about the plans that they are not fool proof, with major issues remaining.
Boris Johnson was also reported to be frustrated with the Treasury (which Sunak formerly led) after it reportedly delayed the Heat and Buildings Strategy and mismanaged the delivery of the Green Homes Grant, in partnership with BEIS.
Liz Truss
Current Secretary of State for Foreign, Commonwealth and Development Affairs, Liz Truss, has confirmed that she is still committed to maintaining the government's legally binding goal of reaching net zero emissions by 2050, however, she has suggested that she would temporarily scrap the green levy, which helps fund a range of environmental policies.
Truss told The Spectator that she would put in place a "temporary moratorium on the green energy levy to enable businesses and industry to thrive while looking at the best way of delivering net zero".
During her time as Environment Secretary, Truss introduced cuts to subsidies to solar farms, describing them as a "blight "on the UK's natural landscape that hindered food production. (These policies were not backed up by any evidence from her department). However she has been backed by fellow Conservative colleagues Kwasi Kwarteng and Zac Goldsmith, who are both known climate advocates.
But perhaps most revealing was an interview Truss gave to the Daily Telegraph; she suggested she would put climate change on the back burner when it came to the government's international development strategy, instead spending aid money on women and girls.
Conclusion
It's fair to say that green policy has not been central in either Rishi Sunak's or Liz Truss' bids to become prime minister. During the televised leadership debates both candidates focused on individual actions rather than policies when asked "what three things should people do in their lives to help tackle climate change?" But on a positive note, both candidates have confirmed their commitment to achieving net zero, and there still remains support for tackling the climate crisis amongst Tory voters.
Comments from Elmhurst's leadership

Elmhurst's Group Managing Director, Martyn Reed, is encouraging Elmhurst's members and the rest of the industry to reach out to their local Conservative MPs, to ensure that both leadership candidates understand the importance of net zero and the need to address the UK's cold and leaky buildings:"We are all aware of the ongoing Conservative leadership contest and it appears that green levies, which have been used to fund many government initiatives, including ECO, may be up for review. Many will remember a similar viewpoint in 2015 that led to several lost years from which could have made the current fuel crisis less critical.In our view it is essential that all MPs fully understand the importance of, and what is required to deliver, Net Zero, eliminating fuel poverty and achieving fuel security. As the UKs leading Energy assessment accreditation, Elmhurst believes that whoever is elected as Prime Minister should:
Honour commitments to deliver a long term energy efficiency strategy that gives industry the time and confidence to invest.
Continue to improve the energy performance certificate as the catalyst for homeowners to take action and, post install, demonstrate the progress made.
Encourage the principles of whole house retrofit, as encapsulated in PAS 2035
Devise methods to connect with sections of society, such as owner occupied living in un-mortgaged properties, who have no understanding of the energy efficiency of their home and yet house some of the most vulnerable in  society
Support green finance options for people who can and wish to invest their own money.
Elmhurst will be writing to our contact's in government and would encourage members and other industry professionals to do the same".
Your local MP can be identified and connected via this link https://members.parliament.uk/FindYourMP
---
News source links
https://www.telegraph.co.uk/politics/2022/07/19/rishi-sunak-pledges-not-build-onshore-wind-farms/
https://www.independent.co.uk/independentpremium/uk-news/liz-truss-climate-change-net-zero-b2123461.html
https://www.telegraph.co.uk/news/2022/03/22/climate-change-back-burner-liz-truss-wants-aid-spent-women-girls/
https://www.edie.net/truss-v-sunak-who-is-best-placed-to-lead-the-country-on-climate-and-net-zero/