Northern Ireland Government announce new Part F standards
The Department of Finance has announced new energy performance standards for new buildings in Northern Ireland. New Technical Booklets F1 (conservation of fuel and power in dwellings) and F2 (conservation of fuel and power in buildings other than dwellings), have been released and will come into effect on 30th June 2022.
Finance Minister, Conor Murphy, acknowledged that this would be the first step in bringing local energy efficiency standards in line with developments elsewhere. He added that these new technical guidance documents "will help to reduce energy bills in new homes and buildings and, in the longer term, will support a more secure energy system and the renewables sector"
The headlines are;
New domestic buildings will achieve a 40% reduction in carbon emissions and new non-domestic buildings a 15% reduction over current standards
Tightened minimum fabric standards for both new domestic and commercial buildings
Remain on the SAP 2009 and SBEM version 4 methodologies
Removal of the default air permeability test score of 15 m3/m2/hr @ 50 Pa
New standards to commence three months from publication
The new Technical Booklets can be viewed here.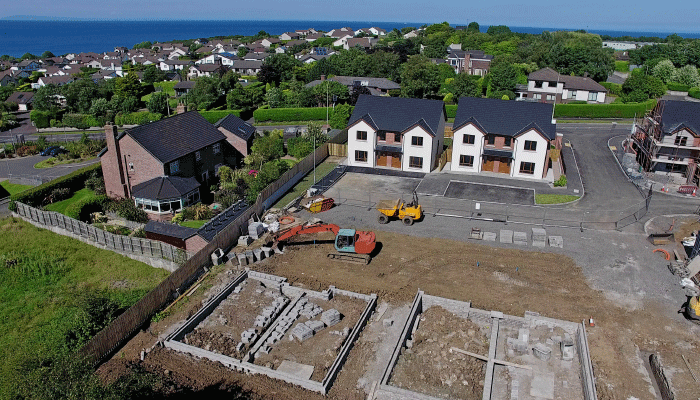 This uplift is in line with phase 1 of the 'Energy Strategy – Path to Net Zero Energy' document released in December 2021. It is expected the Department will commence work towards phase 2, which will be aimed at implementing standards similar to the rest of the UK, in late 2022 with expected implementation in 2023.
New Build Dwellings Manager Jason Hewins commented; "We congratulate the Department of Finance for this much needed revision to Part F of the Building Regulations. This revision will see a significant change in the compliance standards which will need developers to consider how their buildings are designed in order to meet the standards. It is likely to result in greater levels of insulation, renewable energy and low carbon heating being widely adopted in new homes. Elmhurst are planning to hold online sessions to discuss the changes in detail and more details will be released shortly."
---
Link to new technical booklets: https://www.finance-ni.gov.uk/articles/building-regulations-technical-booklets