Retrofit is the buzzword in the energy efficiency industry at the moment. PAS 2035 has already been released for the domestic sector, with PAS 2038 just released for commercial buildings. But what is PAS 2038? We explain below!
In order to achieve the government's net zero emissions target by 2050, existing buildings will have to be better insulated with low carbon heating and a range of other energy saving measures in order to drastically reduce the 20% of carbon emissions they currently account for.
PAS 2038 is a set of guidelines for those involved in the retrofit of commercial buildings in England and Wales to follow. It explains the different roles included in the process, as well as the different standards and competencies required.
What is the aim of PAS 2038?
The aim of the PAS 2038 is to improve the energy efficiency of our existing building stock, reduce energy demand, and decarbonise building services in supporting the county's commitment to reducing carbon emissions.
It is expected, like with PAS 2035, that government schemes will require retrofit professionals to follow PAS 2038 in order to access funding. Therefore, it is recommended that those involved in retrofit have a good knowledge of PAS 2038 in order to gain access to more commercial opportunities.
Which buildings does PAS 2038 cover?
PAS 2038 applies to non-domestic buildings. However, not every non-domestic building will follow PAS 2038.
Non-Domestic buildings that are domestic in size (less than 500 square meters) and have a construction type and building services you would typically find in a domestic property can opt to follow PAS 2035.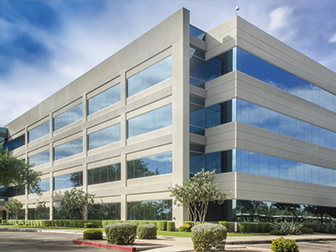 What are the roles?
The Lead Professional acts as the project manager, much like the Retrofit Coordinator in PAS 2035. They manage a project from start to finish, and will review the objectives and anticipated or desired outcomes.
The Lead Assessor leads the assessment of the building, which includes its use, condition and energy performance.
The main stages of the retrofit process are as follows:
appointment of a project team;
assessment of the building, including its context, condition, occupancy and performance;
valuation of improvement options to identify appropriate work;
agreement of intended outcomes, including performance targets;
preparation of an improvement plan, possibly to be implemented in stages;
design and specification of the work;
obtaining statutory approvals;
carrying out the retrofit work (installing measures);
testing, commissioning and handover of the retrofitted building;
fine tuning of performance to meet the intended targets; and
evaluation of the project to confirm outcomes and any unintended consequences
What is the opportunity for Non-Domestic Energy Assessors?
Only qualified Non-Domestic Energy Assessors (NDEAs) can become Lead Assessors or Lead Professionals. This puts NDEAs in a great position to take advantage of this opportunity and train to carry out work to PAS 2038 standards.
Retrofit Assessors and Coordinators who are not also qualified Non-Domestic Energy Assessors will not be able to carry out work in accordance to PAS 2038.
Elmhurst is running a PAS 2038 Awareness course that will provide you with an insight into PAS 2038 and how to applies to the non-domestic market. These can be booked through our training calendar.