ECO3: All change from today
From today, all retrofit projects delivered through The Energy Company Obligation (ECO3), will need to be overseen by a TrustMark Approved Retrofit Coordinator.
But what do Retrofit Coordinators and others need to do in order to be ready for this change?
Let's start with the basics first…
What is ECO3?
The Energy Company Obligation (ECO), is a government energy efficiency scheme which sees energy suppliers provide funding for the installation of energy efficiency measures. The scheme itself is aimed at supporting the most vulnerable people in the UK, who aren't able to afford home improvements on their own. Those who own a home, or even those living in social or private rented homes could be eligible for ECO funding.
How were retrofit projects delivered through ECO before the 1st July?
Homeowners, tenants, landlords and social housing providers AKA the consumer, can check their eligibility and kick off their ECO funded project by contacting one of the 'obligated' energy suppliers directly. These suppliers will be working with TrustMark registered Installers who can install ECO measures within properties. ECO Installers may also be contacting those who are eligible for funding.
Installers currently use deemed scoring to determine the rate of funding they can claim which is based on the measures being installed and the property type.
What has changed?
I'm sure if you take a look online you will see plenty of technical jargon regarding Trustmark, PAS 2035:2019, and new retrofit roles.
However, if you want to keep things simple, here is a quick list of what you can expect on the 1st July:
The ECO scheme will move away from Ofgem and will be administered by TrustMark
All ECO funded retrofit projects will need to be overseen, from start to finish, by a TrustMark Approved Retrofit Coordinator
Delivery of all retrofit projects through ECO will need to comply with the specification and guidance provided in PAS 2035:2019
All projects will need to be lodged through the TrustMark Data Warehouse
Installers will need to be TrustMark approved and certified to PAS 2030:2019
Due to these changes, it is expected that from the 1st July Energy Suppliers will pass leads onto Retrofit Coordinators directly once they have has contact with a consumer.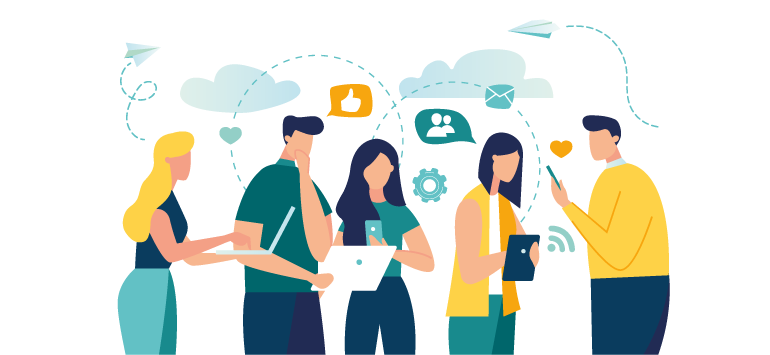 What do Retrofit Coordinators need to do?
Join a TrustMark Approved Scheme
As a Retrofit Coordinator who wants to deliver coordination services through ECO it is important that you are a member of a TrustMark approved scheme in order to deliver services compliant with PAS 2035. If you are not already accredited we'd recommend taking advantage of Elmhurst's current government funded opportunity, which allows trained Retrofit Coordinators to join Elmhurst's TrustMark Approved scheme at no cost (that's a saving of £540)- it's a no brainer really
Ensure you are fully covered for the work
In order to join a scheme you will need to secure relevant insurance cover to ensure you and the retrofit coordination activities you are providing are fully covered. As a minimum you will need Professional Indemnity insurance and Public Liability insurance with an appropriate limit that satisfies the principal you are working for.
Retrofit Coordinators may have found insurance in this area, difficult to acquire, due in part to the cost and availability of providers willing to provide cover.
But do not despair, Elmhurst has recently entered into a new partnership arrangement with Towergate Insurance Brokers, one of the largest insurance brokers in the UK, who can arrange relevant insurance cover for retrofit and other business related activities that you may undertake.
For advice and a quote tailored to your annual insurance policy needs, please get in contact with Towergate using the details provided below:
Phone: 0330 678 0621
Email: kay.briddon@towergate.co.uk
Build your network
Retrofit Coordinators with Elmhurst will be automatically added to our Search-for-Assessor facility, which is something we are actively promoting to Installers, Social Housing Providers and on Google. We would also recommend linking up with other retrofit professionals, organisations and installers within the supply chain, either via social media, or otherwise, in order to grow your contacts.
Spending some time tracking tenders which specifically request the services of retrofit professionals may also be beneficial, as well as searching posts on social media which contain words like 'retrofit coordinator' or 'eco3'. Both could lead to additional work.
Ensure you are familiar with the tools
Retrofit Coordinators can take advantage of Elmhurst's integration with ECO Surv as well as our own Retrofit Coordinator Tool, in order for the relevant data to be lodged to the TrustMark Data Warehouse. Retrofit Coordinators are also benefitting from Elmhurst's RdSAP to SAP Converter tool which can take an Elmhurst RdSAP survey provided by a Retrofit Assessor and  convert it into full SAP. This saves a lot of time with modelling grouped measures for the PAS 2035 Improvement Options Evaluation.