The Future Buildings Standard Consultation Released for Non-Domestic Buildings
The Future Buildings Standard Consultation which covers changes to Part L (conservation of fuel and power) and Part F (Ventilation) of the Building Regulations for new non-domestic buildings was released on the 19th January 2021.
Elmhurst has been busy analysing the proposed changes and we have since released our own Future Buildings Standard for Non-Domestic Buildings, CPD session to ensure that building and energy professionals are kept up to date.. This consultation predominantly focuses on changes to Part L non-domestic building regulations and development of SBEM.
What is the Future Buildings Standard?
The Government has committed to introducing a Future Buildings Standard in 2025, which demonstrates another step towards the UK's target of net zero by 2050. The UK has already made considerable progress in reducing the carbon intensity of the electricity grid in recent years and has committed to becoming carbon neutral by 2050. This means that when a new building uses electricity, CO2 will become a less important measure of performance because it will ultimately come from an electricity grid that is zero carbon. The energy in the national grid will, however, still be a limited resource that should be used carefully. Reducing demand for energy will reduce electrical infrastructure needs and make it more likely that our electrical demand can be met through zero carbon sources in future.
Therefore, the new Part L2 must be a meaningful step change (uplift) towards the Future Buildings Standard. The intent being to make new non-domestic buildings more energy efficient and to future proof them in readiness for low carbon heating systems.
Headlines of the Consultation
There are 2 options to uplift the Part L2 standards in terms of carbon emissions:
Option 1: 22% reduction in carbon emissions (anticipated could be achieved by an increase in the efficiency of building services, and through onsite low carbon technology such as heat pumps or photovoltaic panels)
Option 2: 27% reduction in carbon emissions (this is the Government's preferred option and anticipated that this could be achieved by very high fabric standards, resulting in lower levels of heat loss from windows, walls, floors and roofs, improved services such as lighting, and low carbon technologies such as heat pumps or photovoltaic panels)
There are proposed changes to Part L & F in terms of simplifying the documents and guidance
Seeking wider feedback through this consultation on making improvements to the national calculation methodology
Developing SBEM and the national calculation methodology to better account for energy uses and to incentivise appropriate design solutions.
Introducing more challenging energy efficiency standards and improving compliance
Supporting building owners to better understand how to use their building efficiently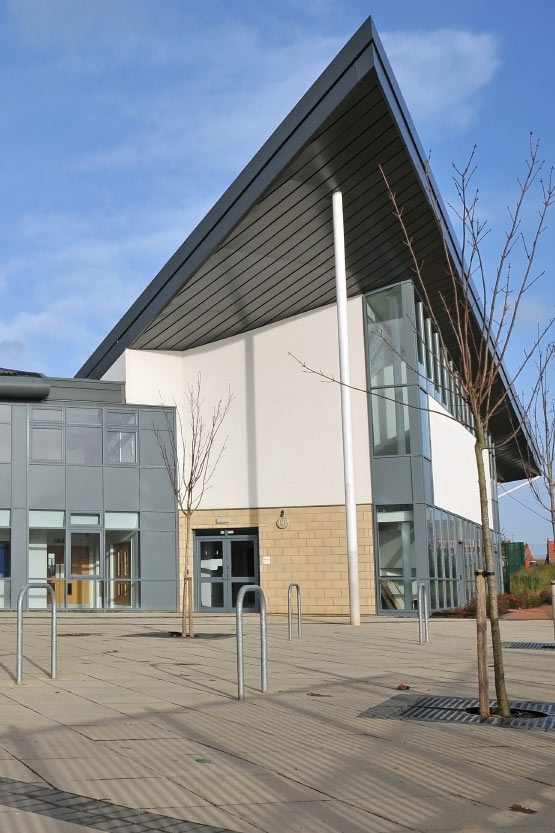 Overview and Timescales
The Future Buildings Standard for non-domestic buildings section is presented towards the start of the consultation providing a proposal of what a future non-domestic buildings standard should look like, how to implement it and potential timescales.
| | |
| --- | --- |
| Timing  | Milestone |
| Jan 2021 | Future Building Standards consultation published |
| April 2021 | Future Building Standards consultation closes |
| December 2021 | Interim Uplift Part F + L and Overheating regulations published |
| June 2022 | Interim Uplift Part F + L and Overheating regulations commence |
| Spring 2023 | Consultation on Future Homes Standard |
| 2024 | Future Buildings Standard published |
| 2025 | Future Buildings Standard comes into force |
One of the major proposed changes is the target by which a new non-domestic building is deemed to comply. They propose 3 performance metrics for a non-domestic building to be measured against these are:
Introduce a new Primary Energy Target
Continue the use of CO2 as a secondary target – with the 2 options proposed (22% or 27% reduction)
Updating minimum standards of fabric and fixed building services
Additional proposals
Altering the minimum efficiencies of building service and controls
Future proofing new non-domestic buildings to be ready for low carbon heating systems in the future
Improving compliance with Part L
Adopting new version of SBEM and DSM, which will include the latest evidence on primary energy and CO2 emissions factors.
Simplifying structure and guidance relating to Part L
Requiring developers of large buildings (over 1000m2) to carry out energy- forecasting at design-stage, to provide appropriate benchmarks for in-use energy performance, rather than incorrectly using compliance outputs.
Updated minimum standards to improve the efficiency of services and fabric specification and reference to the latest standards.
Making the legal requirement for adequate commissioning much clearer within the guidance and referring to more specific standards which should be followed.
Enhancing the regulations and guidance for assessing the energy performance of building services systems during commissioning.
Introducing guidance for appropriate sizing of systems and avoiding over/under-sizing.
Improving the guidance for more accurately calculating insulation performance (U-values) and referring to the latest industry standard.
Elmhurst will, as always, liaise with our members and other industry professionals to develop a considered response to this important consultation. There is a lot of detail provided within the consultation and we plan to undertake a full analysis of it, with our findings and observations included. We encourage all members to respond to this important consultation before the April closing date. Elmhurst will keep members updated with further insights shortly to ensure everyone is prepared for the changes to regulations in 2022 and beyond.
Elmhurst's Non-Domestic Team Leader, Josh Wakeling commented;
"We are excited about the release of the Future Buildings Standard consultation. The proposed changes to Part L2, SBEM and the national calculation methodology are particularly significant for NDEAs. Also, we are pleased to see a tightening of fabric standards and building services with the required move towards low-carbon technologies"
Link to Consultation: https://www.gov.uk/government/consultations/the-future-buildings-standard?utm_medium=email&utm_campaign=govuk-notifications&utm_source=1b5a327f-f9e7-4d0b-af88-0b84ec7355e8&utm_content=daily
The deadline for responses is 13th April 2021.