Elmhurst is helping new entrants in England gain the relevant skills and qualifications necessary to become successful and competent Domestic Energy Assessors (DEAs) and Retrofit Assessors – at a fraction of the cost.
As an approved training provider within the Home Decarbonisation Skills Training Competition*, Elmhurst has secured specialist funding, which has made our most popular ABBE Level 3 DEA Course (online live) and Retrofit Assessor course more cost-effective and accessible to new entrants.
✅ Develop new specialist skills
✅ Play a critical role in the drive towards net zero.
✅ Work for yourself – control your work/life balance.
✅ Supplement your existing income or build a completely new business.
Are you looking for work?
Elmhurst is committed to helping individuals without employment acquire the necessary skills and credentials to excel as DEAs and Retrofit Assessors.
If you are unemployed and live/work in England, you may be eligible for this government funded training opportunity. Complete our eligibility check to get started.
DEA and Retrofit Assessor Training
Elmhurst's online training will provide you with all the tools, support, and skills you need to build your career in Domestic Energy and Retrofit Assessment.
The cost of this course is £720 +VAT (includes ABBE reg fee).
BOOK YOUR PLACE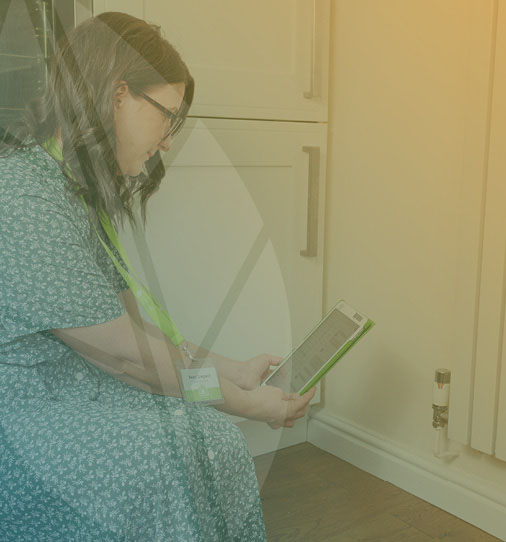 Start Your Career in Retrofit
Become a DEA and Retrofit Assessor today and be part of the green revolution! Both roles are now increasingly crucial as the UK aims to reduce its carbon emissions and make more homes energy efficient.
Elmhurst's training programme provides a fantastic opportunity for those either completely new to or familiar with the world of energy assessment, to become a fully qualified DEA and Retrofit Assessor.
Access to two online training courses (DEA and Retrofit Assessor) for a fraction of the cost.
Receive expert training, support and knowledge of the industry.
Gain all the expertise and skills you need to kick-start your career in Retrofit.
Join Elmhurst's TrustMark approved accreditation scheme.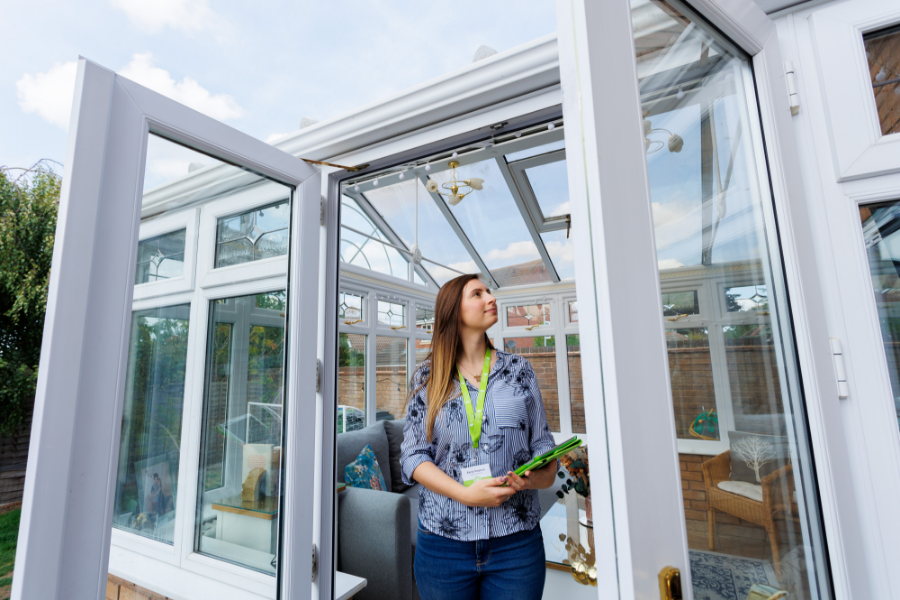 Great Career Prospects
DEAs and Retrofit Assessors work with a range of organisations, including housing associations and local authorities, and have the opportunity to become self-employed or work for an existing organisation.
Retrofit Assessors are becoming increasingly important to government programmes as the need for more energy-efficient homes becomes more vital.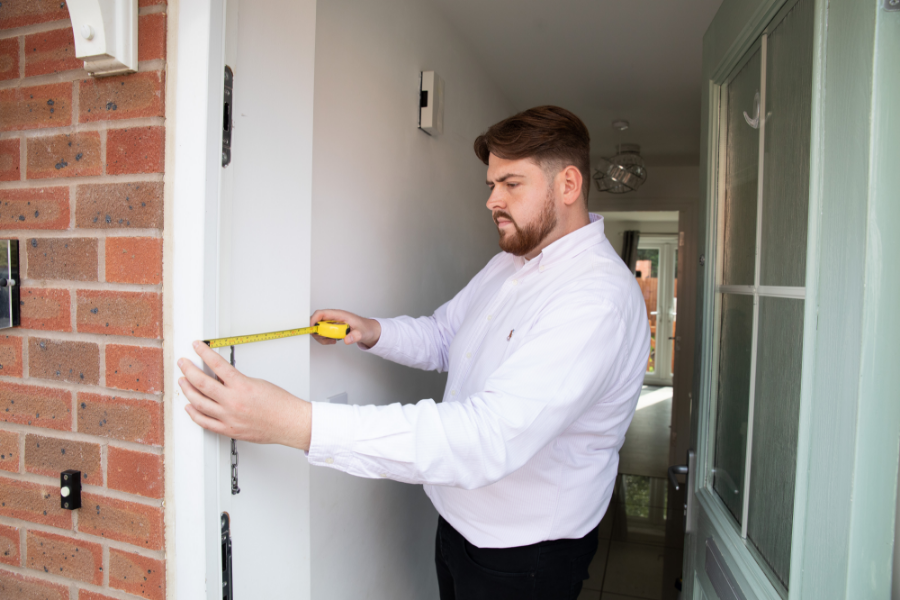 Gain Specialist Knowledge and Skills
As a Retrofit Assessor, you will develop expertise in various areas, including condition reports and occupancy patterns and in specialist areas, such as thermal bridging and ventilation.
Your knowledge and skills will be vital to the energy assessment industry and for the decarbonisation of homes across the UK.
What will your work as a DEA involve?
Domestic Energy Assessors (DEAs) assess the energy efficiency of existing residential buildings (houses, bungalows, and flats) in the UK.
A domestic energy assessment can take anywhere between 30 minutes and a few hours, depending on the property, and involves the collection of property information, photographic evidence, and a floor plan. This information is collected and calculated within specialist software (RdSAP) to provide an energy efficiency rating and produce an Energy Performance Certificate (EPC).
DEAs may also be expected to explain their findings to property owners and advise them on ways to improve their energy efficiency using the measures recommended by the EPC.
What will your work as a Retrofit Assessor involve?
Retrofit Assessors assess domestic properties that require energy retrofit work. This ranges from small retrofit projects, such as improving ventilation or insulation, to whole-house retrofit projects.
The information collected includes:
An RdSAP assessment,
A detailed floor plan,
A condition report which is a room-by-room assessment which details the overall condition of windows, walls and services,
An occupancy assessment, which involves speaking directly with the homeowner to determine how they use the property and what their fuel bills are,
A retrofit assessment will typically take longer to complete in comparison to your standard energy assessment (mainly due to the increase in the information required).
Retrofit Assessors will likely work closely with a Retrofit Coordinator, who is essentially the project manager for any whole-house retrofit project delivered in accordance with PAS 2035.
*About The Home Decarbonisation Skills Training Competition

The Home Decarbonisation Skills Training Competition (HDSTC) is a £9.2m scheme to provide grant awards to a range of training organisations to deliver courses to support the domestic retrofit workforce. The funding is provided by the Department for Energy Security and Net Zero and managed by the Midlands Net Zero Hub.
Appointed training providers will offer training courses to support installers operating across the different domestic retrofit schemes that are run by DESNZ, including Sustainable Warmth Competition and Social Housing Decarbonisation Fund. The training will lead to a recognised qualification across three work packages: insulation, heat pumps, and retrofit accreditation.
These work packages have been designed around anticipated industry requirements and will look to address key shortage areas that currently exist within the supply chain. The competition is expected to deliver approximately 9,000 courses.
Building expertise in the supply chain in this way will also help build capacity and resilience for home energy retrofit delivery more widely, as well as scaling up delivery further as Government works towards meeting its 2030 and 2050 decarbonisation targets.
Tackling climate change remains a priority in the UK, and in 2019, the Government set a legally binding target to achieve net zero greenhouse emissions by 2050. To achieve this goal, more than 30 million homes need to be decarbonised.
You must be living and working in England to qualify for this funded training.
Retrofitting is the act of fitting new systems designed for high energy efficiency and low energy consumption, to buildings previously built without them.
The reason for doing this is simple. A more efficient building will be cheaper to run, and will have a lower impact on the environment.
PAS 2035:2019 is the overarching British standard for Retrofitting dwellings for improved energy efficiency.
Put simply; it provides specifications and guidance for the retrofit of domestic buildings and details best practice guidance for domestic retrofit projects.
What makes PAS 2035 different is the approach to the retrofit process, which is considered to be 'whole house' or 'whole building' retrofit.  This approach considers the home, environment, occupancy and the householders' improvement objectives when determining the most suitable installation measures. It also eliminates the issue of retrofit work being considered in isolation which can unintentionally damage the overall building performance.
PAS 2035 introduces a number of professional roles which are required for whole house retrofit projects.
These include the Retrofit Assessor, Retrofit Coordinator, Retrofit Designer, Retrofit Installer and Retrofit Evaluator.
The Retrofit Coordinator plays a key role in the process as they will act as project manager, and will oversee the end-to-end delivery of retrofit projects.
These roles do not need to be fulfilled by separate individuals; and in some cases, one individual can fulfil all of the roles requires for PAS 2035 compliant retrofit projects.
PAS 2035 is governed by TrustMark, which is the new quality mark for the sector. Those who wish to deliver retrofit assessments in accordance with PAS 2035 will need to be a member of a TrustMark-approved scheme.
Members of an approved scheme (such as Elmhurst's) can lodge information to the TrustMark Data Warehouse, and will have the skills and knowledge to demonstrate best practice standards and trading practices within the retrofit supply chain.